Main content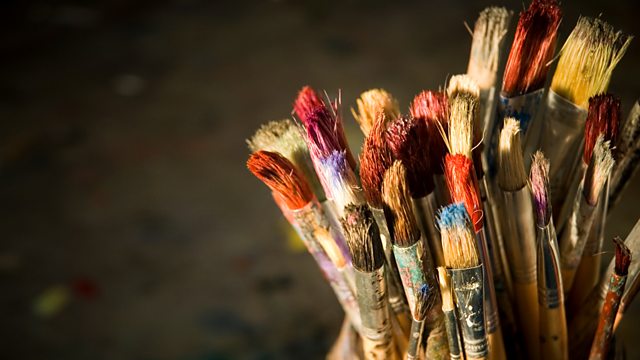 Lanyon's Last Flight
Michael Bird explores the life of the experimental artist Peter Lanyon, who died tragically in 1964, aged 46. From 2011.
In August 1964 the artist Peter Lanyon died as the result of a gliding accident. He was 46, had enjoyed successful shows in New York, and his work was being eagerly sought. Today he is recognised as one of the most innovative painters in 20th century British art.
Lanyon's great painting, Thermal, has been admired by the thousands of visitors to his recent retrospective at Tate St Ives. It's a painting that grew out of Lanyon's passion for gliding, yet its vivid abstract forms and resonant colour express his lifelong attempt to create a visual language for his intense experience of the environment - his quest for an art of 'placeness'.
This programme follows Lanyon's creative journey, which began with his deep immersion in the landscape and history of his native Cornwall and took him to the experimental edge of international abstract art in the 1950s.
Michael Bird tracks Lanyon to places that were crucial to his art, like the ruined tin mine at Levant and the cliff-top airfield from which he flew. He talks to Lanyon's sons, who each shed a different light on their father's complex personality. He asks Lanyon fans in Tate St Ives what draws them to his work, and Lanyon expert Toby Treves about his wider reputation.
We also hear archive appreciations of Lanyon from Mark Rothko and the poet W.S. Graham reading 'The Thermal Stair', his powerful elegy to his artist friend. Lanyon himself speaks about how gliding influenced his art.
Like Jackson Pollock's fatal car crash eight years earlier, the story of Lanyon's last flight speaks of a generation of artists for whom art demanded physical immersion in the act of painting and a wholehearted faith in the creative accident.
Producer: Julian May
First broadcast on BBC Radio 4 in May 2011.
Last on

Broadcasts