Main content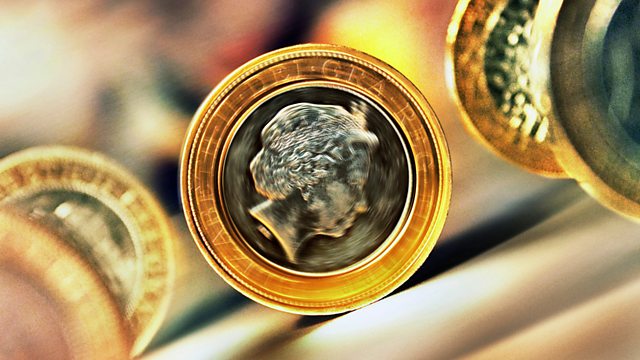 The Smell of Money
Materials scientist Mark Miodownik tells the story of money, from design to production. The 'cashless society' is predicted to arrive by 2050. But could we live without cash?
The Payment Council predicts that by 2050 cash may be disappearing.
Could we become a cashless society or are we too attached to the money in our pockets?
Materials scientist, and Royal Institution Christmas lecturer, Mark Miodownik looks at the story of money, from its ancient roots through to today's sophisticated security features.
'The cash in our pocket isn't just a symbol of power and prosperity,' he says, 'it's a physical reminder of who we are and where we came from.'
Mark ventures inside the Trial of the Pyx, an annual ceremony dating back to the 13th century.
It's held at the Worshipful Company of Goldsmiths and inside the courtroom a jury of experts begin the rigorous process of counting and testing new coins to check they are the right shape and weight.
Mark also goes behind the scenes at De La Rue in Basingstoke, the company which produces banknotes for the UK and over 150 countries worldwide.
As their Head of Paper Science reveals, banknotes are highly sophisticated pieces of engineering. From hidden microprint to invisible ultraviolet ink, a wealth of security features are used to guard against forgery.
But producing our own currency is expensive. Consultants McKinsey estimate that we spend £180 a year per person to cover the cost of cash.
Critics argue that using credit, debit and contactless cards is much more cost effective that printing, distributing and protecting cash.
Soon we'll also be able to pay for goods with our mobile phones. This year Orange will be launching their first mobile payment system and the new generation of iPhone is rumoured to contain a payment chip.
So is cash set to become the next antique of our digital age?
Presenter: Mark Miodownik
Producer: Michelle Martin.