Main content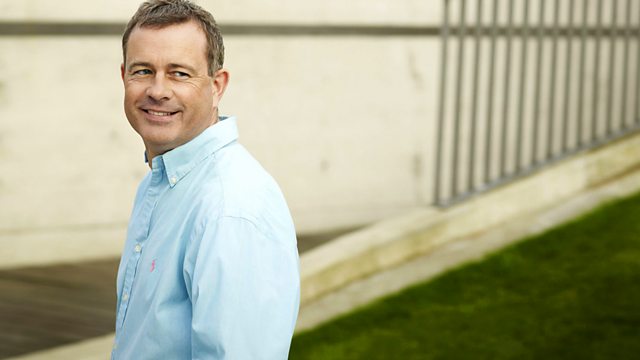 Wednesday - James Jolly
With James Jolly. Handel: Overture (Rinaldo). Liszt, arr Oistrakh: Valse-Caprice, Op 6. Handel: Messiah (Dublin version) - excerpt. Chopin: Nocturne No 20. Stanford: Symphony No 3.
with James Jolly. This week - music inspired by Ireland, Irish musicians and recordings by Gidon Kremer. Today's highlights include Handel's Messiah, James Galway performing Faure, an Irish Symphony from Charles Villiers Stanford and our Wednesday Award-winner is Nelson Freire.
10.00
Handel
Rinaldo: Overture
Academy of Ancient Music
Christopher Hogwood (conductor)
DECCA 467 087-2
10.06
Liszt arr. Oistrakh
Valse-Caprice, Op.6 (Soirees de Vienne, S427)
Gidon Kremer (violin)
Oleg Maisenberg (piano)
DG 445 820-2
10.11
Handel
Messiah (Dublin version): excerpt
Dunedin Consort and Players
John Butt (conductor)
LINN CKD 285
Our Wednesday Award Winner is Nelson Freire.
10.24
Chopin
Nocturne No.20 in C sharp minor, KKIVa/16;
Nocturne No.7 in C sharp minor, Op.27 No.1
Nelson Freire (piano)
DECCA 478 2182
10.34
Stanford
Symphony No.3 in F minor "Irish"
Ulster Orchestra
Vernon Handley (conductor)
CHANDOS CHAN8545
11.20
Tchaikovsky
Elegy
Kremerata Baltica
Gidon Kremer (conductor)
NONESUCH 7559-79657-2
11.25
Faure arr. Galway
Sonata in A major, Op.13
James Galway (flute)
Christopher O'Riley (piano)
RCA 09026 68351-2.