Main content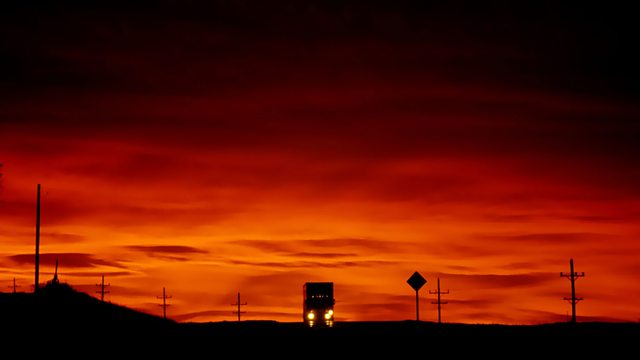 02/03/2011
Susan Sharpe presents a concert given in Paris in 2010, in which Riccardo Muti conducts the French National Orchestra and chorus in two contrasting masses by Schubert and Cherubini.
Riccardo Muti conducts Cherubini's Requiem and Schubert's Mass in G major. Presented by Susan Sharpe.
1:00 AM
Schubert, Franz [1797-1828]
Mass no. 2 (D.167) in G major
Elin Rombo (soprano); Topi Lehtipuu (tenor); Luca Pisaroni (bass); Choeur de Radio France (choir); Orchestre National de France; Riccardo Muti (conductor)
1:27 AM
Cherubini, Luigi [1760-1842]
"Requiem Mass for chorus and orchestra no. 1 in C minor
(à la mémoire deLouis XVI)
Choeur de Radio France (choir); Orchestre National de France; Riccardo Muti (conductor)
2:16 AM
Beethoven, Ludwig van (1770-1827)
Sonata for piano No.5 (Op.10 No.1) in C minor
François-Frédéric Guy (piano)
2:33 AM
Boulogne, Joseph - Chevalier de Saint-Georges (c.1748-1799)
Violin Concerto in D major (Op.3, No.1)
Linda Melsted (violin), Tafelmusik Orchestra, Jeanne Lamon (conductor)
2:55 AM
Jarzebski, Adam [1590-1649]
Sentinella
Simon Standage (violin); Il Tempo Ensemble (ensemble)
3:00 AM
Schumann, Robert (1810-1856)
Symphony No.2 in C major (Op.61)
Budapest Symphony Orchestra, Tamás Vásáry (conductor)
3:40 AM
Handel, Georg Frideric (1685-1759)
Künft'ger Zeiten eitler Kummer (HWV.202
Hélène Plouffe (violin), Louise Pellerin (oboe), Dom André Laberge
3:45 AM
Mozart, Wolfgang Amadeus [1756-1791]
"Concerto for 3 pianos and orchestra in F major (K.242)
Ian Parker; James Parker & Jon Kimura Parker (pianos); CBC Radio Orchestra; Mario Bernardi (conductor)
4:08 AM
Saint-Saëns, Camille (1835-1921)
Mon coeur s'ouvre à ta voix - from Samson et Dalila
Jouko Harjanne (trumpet), Norwegian Radio Orchestra, Ari Rasilainen (conductor)
4:14 AM
Chopin, Fryderyk [1810-1849]
Four Mazurkas - Op.17 No.4 in A minor; Op.33 No.1 in G sharp minor; Op.67 No.3 in C major; Op.59 No.2 in A flat major
Ashley Wass (piano)
4:25 AM
Blow, John (1649-1708)
The Graces' Dance; Gavott; Sarabande for the Graces - from Venus and Adonis
The Consort of Musicke, Anthony Rooley (director)
4:32 AM
Dvorák, Antonín [1841-1904]
Overture 'Othello', Op. 93
BBC Symphony Orchestra; Jirí Belohlávek (conductor)
4:47 AM
Ernesaks, Gustav (1908-1993)
Mu Isamaa On Minu Arm [My Fatherland you are my love]
Ühendkoor [Joint Choir], Gustav Ernesaks (conductor)
4:51 AM
Rossini, Gioachino (1792-1868)
Overture - from Il Barbiere di Siviglia (The Barber of Seville)
Bergen Philharmonic Orchestra, Alun Francis (conductor)
5:00 AM
Mendelssohn, Felix (1809-1847)
Meeresstille und gluckliche Fahrt - overture (Op.27)
Orchestre National de France, Riccardo Muti (conductor)
5:14 AM
Duparc, Henri (1848-1933) [text: Charles Baudelaire]
L'invitation au voyage
Gerald Finley (baritone), Stephen Ralls (piano)
5:19 AM
Haydn, (Franz) Joseph [1732-1809]
Trio for keyboard and strings (H.15.30) in E flat major
Kungsbacka Piano Trio
5:37 AM
Fauré, Gabriel (1845-1924)
Elegie for cello and orchestra (Op.24)
Shauna Rolston (cello), Edmonton Symphony Orchestra, Uri Mayer (conductor)
5:44 AM
Poulenc, Francis [1899-1963]
Allegro con fuoco from the Sonata for violin and piano
Fanny Clamagirand (violin); Nicolas Bringuier (piano)
5:52 AM
Mozart, Wolfgang Amadeus [1756-1791]
Symphony No.38 (K.504) in D major ""Prague"
Freiburger Barockorchester; René Jacobs (conductor)
6:22 AM
Buxtehude, Dietrich [1637-1707]
Frohlocket mit Handen, BuxWV 29
Marieke Steenhoek & Miriam Meyer (sopranos); Bogna Bartosz (contralto); Marco van de Klundert (tenor); Klaus Mertens (bass); Amsterdam Baroque Orchestra & Chorus; Ton Koopman (conductor)
6:31 AM
Bach, Johann Sebastian [1685-1750]
Prelude and fugue for organ (BWV.561) in A minor
Norbert Bartelsman (organ)
6:40 AM
Liszt, Franz (1811-1886)
Csardas macabre
Jenö Jandó (piano)
6:48 AM
Naumann, Johann Gottlieb (1741-1801)
Symphonie à grand orchestre de l'opera Cora
Concerto Köln.