Main content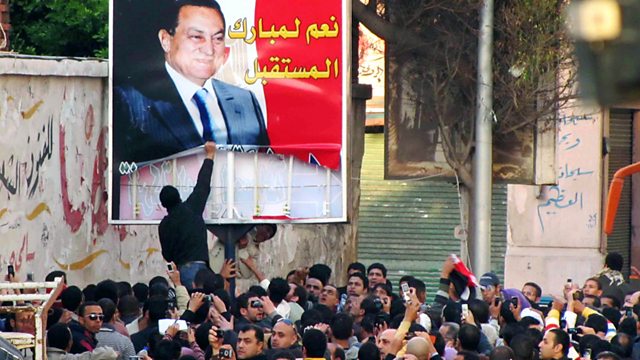 Rethinking the Middle East
Dr Maha Azzam of the Royal Institute of International Affairs asks how the uprisings in Egypt and the Middle East will change the strategic interests of the West.
The autocratic regimes of North Africa & the Middle East enjoyed many years of military, political and financial support from the United States government. Dr Maha Azzam looks at the recent history of US involvement in the region, including the brief shift in policy during the presidency of George W Bush, and the role that Israel plays in US/Arab relations. As violence & unrest spread throughout the region, will US policy vary state-by-state depending on its own interests or will President Barack Obama embrace the pro-democracy protests wherever they emerge? What expectations do the protestors have of American support and what levers can the US pull in order to assist them? And if it is seen to falter in its support for the protestors will this seriously undermine US influence in the long-term?
Dr Maha Azzam is an Associate Fellow of Chatham House.
Contributors
Dr Shadi Hamid, Brookings Institute, Qatar
Shashank Joshi, Royal United Services Institute, London
Elliott Abrams, Council of Foreign Relations, Washington
Roger Hardy, Woodrow Wilson Center, Washington
Carl Gershman, National Endowment for Democracy, Washington
Jonathan Spyer, Global Research International Affairs Center, Israel
Abdel Moneim Abou el-Fotouh, Muslim Brotherhood, Cairo
Prof Khaled Fahmy, American University, Cairo
Alexandros Petersen, Henry Jackson Society, London.
Last on
Broadcasts

Featured in...
A collection of programmes exploring political issues from around the world.