Main content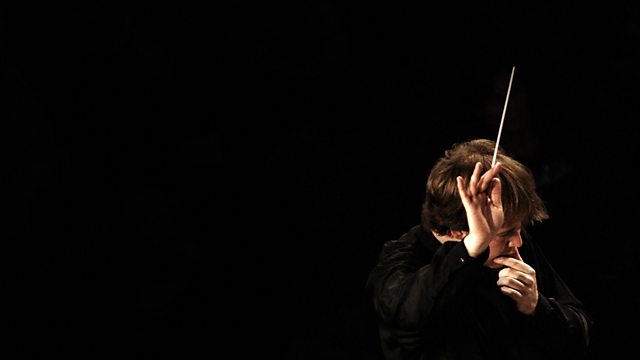 BBC Symphony Orchestra - Tchaikovsky, Schnittke
The BBC Symphony Orchestra in a concert from the Barbican in London. Tchaikovsky: Symphony No 1 in G minor (Winter Daydreams). Schnittke: Faust Cantata (Seid nuchtern und wachet).
The BBC Symphony Orchestra performs Tchaikovsky's 'Winter Daydreams' symphony and Alfred Schnittke's provocative take on the Faust Legend.
Tchaikovsky Symphony No 1 in G minor, 'Winter Daydreams'
Schnittke Faust Cantata, 'Seid nüchtern und wachet'
Vassily Sinaisky conductor
Susan Bickley mezzo-soprano
David Hansen countertenor
Robert Murray tenor
Mark Stone baritone
BBC Symphony Chorus
In the early 1980s, Alfred Schnittke produced a typically provocative take on the Faust legend. His Faust Cantata blends tango, cabaret, rock gig, medieval incantation, grand opera and bawdy theatre to chart the terrible story of its hero's frenzied descent to hell. Contrast this with the richness of Russian life, landscape and folk-music depicted in Tchaikovsky's exquisite First Symphony.
PART 2 this week explores some Twentieth Century Choral Masterworks
Tonight there's the chance to hear Alfred Schnittke's Concerto for Mixed Chorus (1984/5), a setting of words from 'The Book of Lamentations' by the Armenian monk Grigor Narekatsi (951-1003). The performers are one of the world's leading amateur choirs, the Holst Singers, Stephen Layton (conductor).