Main content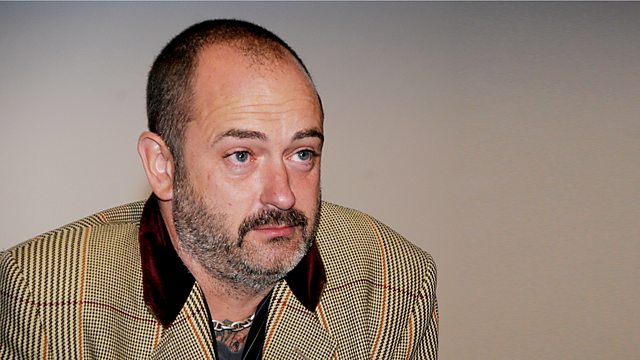 Douglas Gordon
Michael Berkeley's guest is artist Douglas Gordon, who chooses Bach, Schubert, Puccini, Strauss and Faure, plus Joy Division, Rufus Wainwright, Lou Reed and Cornelius Cardew.
Michael Berkeley's guest this week is the Glaswegian artist Douglas Gordon, who won the Turner Prize in 1996 and represented Britain at the 1997 Venice Biennale. His work, which spans video and film, sound, photographic objects and texts, has since been exhibited in museums all over the world, including the Museum of Modern Art in New York, Los Angeles, Barcelona, Tate Britain and the National Galleries of Scotland. His video and film work often plays with time elements and employs multiple monitors, displacing traditional expectations.'24 Hour Psycho' (1993) slowed down Hitchcock's masterpiece to last 24 hours, while 'Zidane: A 20th-Century Portrait' used multiple cameras to follow the international football star.
His most recent work, k.364, premiered at the 2010 Venice Film festival and is currently showing at the Gagosian Gallery in London. It involves two Israeli musicians of Polish descent travelling by train through the bleak Polish landscape to Warsaw, where they perform Mozarts Sinfonia concertante for violin and viola, K364 in Kochel's catalogue (which gives the film its title). The film is an intimate document of the relationship between individuals and the power of music, against the backdrop of a dark and unresolved social history.
Douglas Gordon draws on a wide range of cultural references in the work, and his personal music choices are equally eclectic. They range from Bach, Schubert, Puccini, Richard Strauss and Faure to Joy Division, Rufus Wainwright, Lou Reed and Cornelius Cardew.