Main content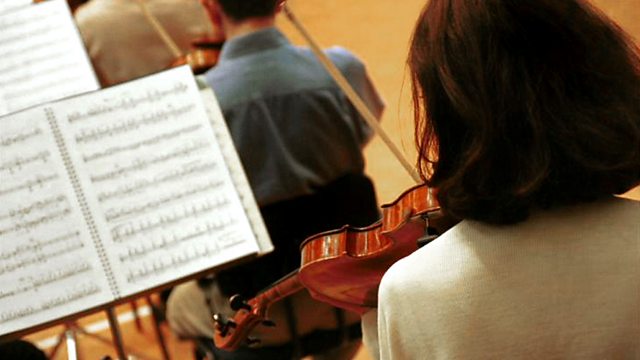 Brian Ferneyhough - Total Immersion
The BBC Symphony Orchestra and BBC Singers under Martyn Brabbins perform music by Brian Ferneyhough: La terre est un jomme; Carceri d'Invenzione III; Missa Brevis; Plotzlichkeit.
A concert given earlier today at the BBC Symphony Orchestra's Total Immersion day devoted to the music of Brian Ferneyhough. Presenter Ivan Hewett is joined by Tom Service, who reports on the day's events.
Ferneyhough: Second String Quartet
Quatuor Diotima
Ferneyhough: Plötzlichkeit (UK premiere)
BBC SO, BBC Singers,
Martyn Brabbins (conductor)
Ferneyhough: Carceri d'Invenzione III
BBC SO
Martyn Brabbins (conductor)
Ferneyhough: Missa Brevis
BBC Singers, James Morgan (conductor)
Ferneyhough: La Terre est un Homme
BBC Symphony Orchestra
Martyn Brabbins (conductor)
This concert spans the broad gamut of
Ferneyhough's fertile invention, from the Missa Brevis for 12 solo singers of 1969 to the UK premiere of Plötzlichkeit , a 20-minute masterpiece for large orchestra. The programme also includes a rare chance to hear the third part of his Carceri d'Invenzione cycle, a seminal work of the 1980s inspired by Piranesi's etchings of imagined dungeons and infernal places of imprisonment. Discover the multiform artistic influences and ideas behind the work of a composer who represents the antithesis of the predictable, the enemy of the routine.
Stockhausen's Gruppen – What's the Big Deal?