Main content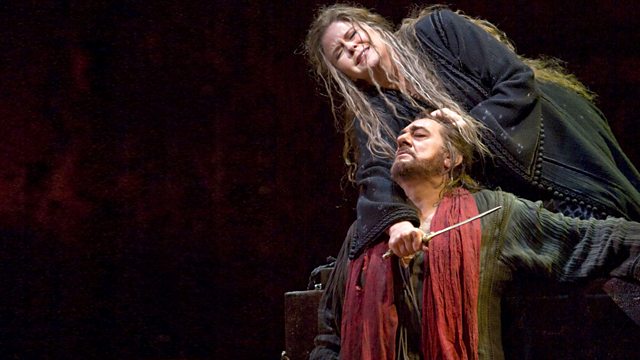 Gluck's Iphigenie en Tauride
From the Metropolitan Opera, New York, Patrick Summers conducts Susan Graham and Placido Domingo in Gluck's Iphigenie en Tauride, based on the Greek myth.
Another day in ancient Greece. Iphigenia is sacrificed by her father, but is saved by a goddess who transports her to Tauris, where she becomes High Priestess. Her brother Orestes, after murdering their mother (who had murdered their father, to avenge the sacrifice of Iphigenia), is pursued by the Furies. Fast forward fifteen years. Orestes and his friend Pylades are washed up on to the beach at Tauris by a storm. Time for a happy reconciliation? Not yet: neither Orestes nor Iphigenia recognize each other, and neither reveals to the other their true identity. As a recent and unknown arrival in Tauris it begins to look bad for Orestes when, in the course of her High Priestess duties, Iphigenia is ordered by her boss (Thoas, king of the Scythians) to sacrifice all strangers. Luckily, Iphigenia is reluctant to do the deed, and Thoas is prevented from finishing off Orestes himself by the timely arrival of Pylades with a group of Greek soldiers. Now, at last, it really is time for a happy ending.
Ever since its 1779 Paris premiere, Gluck's potent take on post-Trojan War practical and psychological family problems has gripped audiences and attracted the great singers of the day. Soprano Susan Graham and tenor-turned-baritone Plácido Domingo play the siblings who unexpectedly wind up together and have to contend with all the usual predicaments of ancient Greek drama. Presented by Margaret Juntwait.
Iphigénie ..... Susan Graham (soprano)
Oreste ..... Plácido Domingo (baritone)
Pylade ..... Paul Groves (tenor)
Thoas ..... Gordon Hawkins (bass)
Chorus and Orchestra of the New York Metropolitan Opera
Patrick Summers (conductor).