Main content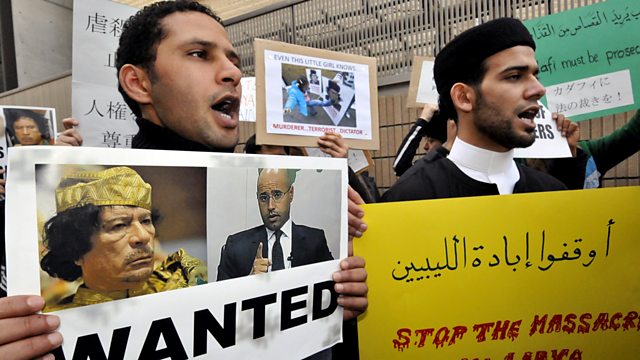 23/02/2011
National and international news and analysis.
As foreign workers are evacuated or flee Libya, Colonel Gaddafi continues his fight to retain control of the country
China arrests more dissidents to prevent any protests there
Is David Cameron right to insist Britain can support pro-democracy protestors in the Arab World while British companies sell defence equipment to their governments?
With Robin Lustig.
Podcast
In depth reporting, intelligent analysis and major breaking news from a global perspective