Main content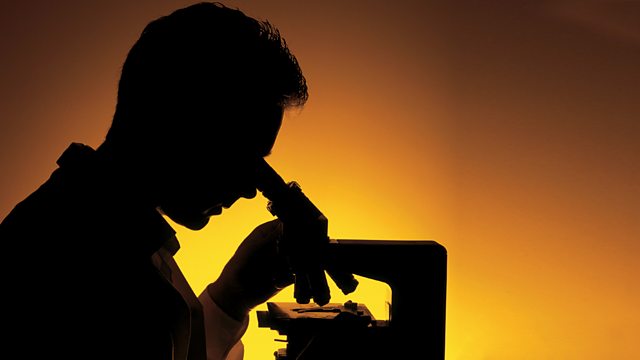 Tony Hill honours five scientists, dismissed in their day as blue-sky time-wasters, who revolutionised microscopes, electrical power, aircraft, gyroscopic travel and digital sound.
Tony Hill, Director of Manchester's Museum of Science and Industry honours the scientists who revolutionised microscopic technology, electrical power, air navigation, gyroscopic travel and digital sound. In their day they were dismissed as blue-sky time-wasters but now we recognise their genius.
Antony Van Leeuwenhoek (1632-1723)
The story of a 17th century draper and amateur scientist from Holland who was ridiculed by some of London's finest minds when he said he had seen "animalcules" through his home-made microscope. They laughed at his description of millions of creatures living in water.
In fact he had invented a more powerful microscope than any existing, and the creatures he was seeing were bacteria and protozoa.
Recorded at the Royal Society in London where in 1981 biologist (and broadcaster) Brian J. Ford discovered Van Leeuwenhoek's original specimens hidden among his papers.
More episodes
Previous
You are at the first episode