Main content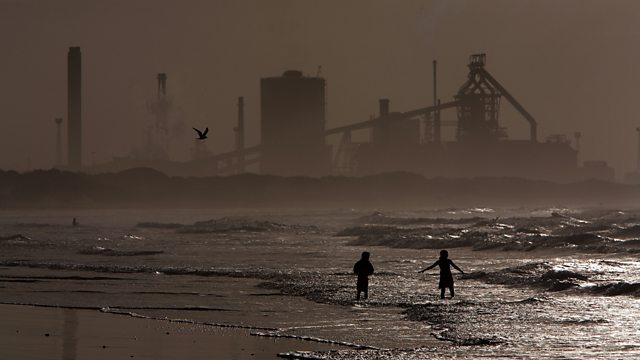 The Last Cast
Charting the lives of some of the workers who lost their jobs last year when the Corus plant in Redcar was mothballed, signalling an end to 150 years of the industry in Teeside.
February 2010 saw the mothballing of iron and steelmaking at the Corus site in Redcar - seemingly ending a 150-year-old industry on Teesside.
Camera crews from all around the world flocked to the gates of the site, and government ministers waded in to try and make a last-minute deal to save the steelworks -but it was to no avail. The workers inside had a job to do - extinguishing the fire of the huge blast furnace and steelworks.
Emotions were running high, and one camera crew was given exclusive access to the Corus site as the last cast of steel emerged on Teesside. It was a moment that nobody present would ever forget. Over 1,000 men and women lost their jobs - many having worked there for some 30 years. A way of life had come to an end.
For these steelworkers, the mothballing had been a gut-wrenching experience - many compared it to the death of a friend, but the bigger challenge was what awaited them afterwards, once the fire had gone out. The culture shock of life after 30 years of steelmaking was immense. Stuck in the house with prospects of finding a new job seeming bleak, these were dark days of depression and aimlessness. These were days of soul searching and looking back on careers that may have come to a premature close.
Our cameras were with these former steelworkers to chart what has been a huge year in their lives - exploring the emotions of each man, and looking at how friends and family have banded together to help them back on their feet.
Their stories range from the unexpected to the plain bizarre, from cleaning pubs to making fudge, from despair to salvation, and gain additional significance in light of the grim employment prospects currently facing workers up and down the country.
It's a story about the spirit of these men, and the spirit of Teesside.
Clips

Credits
| Role | Contributor |
| --- | --- |
| Producer | Chris Chapman |
| Executive Producer | Jacqui Hodgson |
| Narrator | Kirsten O'Brien |