Main content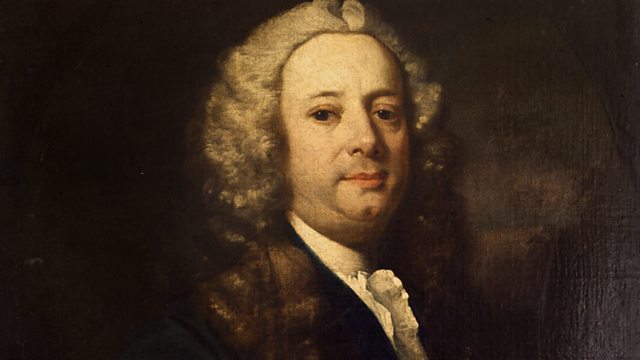 Donald Macleod focuses on the last part of Geminiani's life, when he began to concentrate on publishing manuals, including how to play the violin and guitar.
Francesco Geminiani was considered something of a musical god, deemed to be the equal of Handel and Corelli, a master without parallel in the art of composition in 18th century London - Donald Macleod traces the life and music of this now largely forgotten composer.
Geminiani was no fool, and he realised that his popularity in England was not what it once was. The opus 2 and opus 3 publications were as popular as ever, and his music was still held as equal to that of Handel and Corelli. Yet his recent publications did not inspire the success that he'd hoped for. Geminiani started to turn his back on composition, and instead focused on telling people how to do it, and how to play it, including publishing a number of songs in his 'A treatise of Good Taste in the Art of Musick'.
It was during the later part of his life, that Geminiani would publish what would be his last big hit, 'The Art of Playing the Violin' opus 9. This publication was intended for professionals, and was not a teach-yourself tutor. Within its pages, Geminiani condensed his long experience of virtuoso performances and his years of teaching, and createed a manual that would see a number of reprints and publications in the USA and France. This treaty would also go on to influence violinists today, not least of all with the 'Geminiani Grip'.
One final treaty Geminiani was intending to publish was on music in general. However, due to the treachery of a female servant, this work was stolen, and has never been seen since. The treaty on The Art of Playing the Guitar or Cittra does exist, which included a number of short sonatas.
Geminiani died in Dublin at the age of 74, although the papers reported that he was 96. The composer and former pupil Charles Avison said. "I revere his memory in this very expression which I have often heard him repeat, that Truth and Simplicity are the best criterion for the fine arts, as they are of the good conduct of Life". The Opus 3 set remained Geminiani's most popular work up until 1800, including the Concerto grosso in E minor op.3 no.3.
More episodes
Next
You are at the last episode