Main content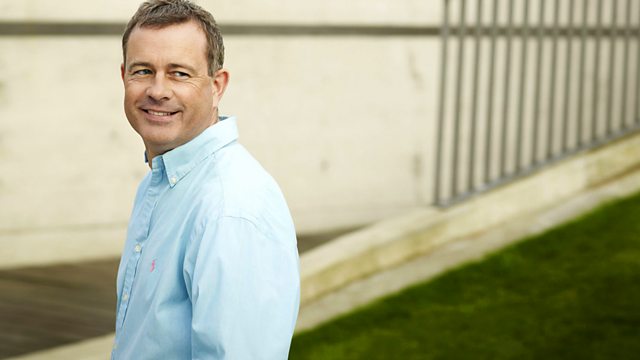 Friday - James Jolly
With James Jolly. Arne: The Morning. Mozart: Piano Concerto 23. Ravel: Bolero. Verdi: Merce, diletti amiche (Vespri Siciliani). Reger: Variations and Fugue on a theme of JA Hiller.
James presents a collection of variations as well as recordings by Maurizio Pollini.
Classical Collection with James Jolly. This week - variations and recordings by the pianist Maurizio Pollini. Our Friday virtuoso is Joan Sutherland in Verdi's Merce, diletti amiche from Vespri Siciliani. Plus, Mozart's Piano Concerto 23 in A major performed by our artist of the week, Maurizio Pollini and Ravel's Bolero conducted by Herbert von Karajan.
10.00
Arne
The Morning
Emma Kirkby (soprano)
Parley of Instruments
Roy Goodman (conductor)
Hyperion CDA66237
10.15
Mozart
Piano Concerto 23 in A major, K.488
Maurizio Pollini (piano)
Vienna Philharmonic Orchestra
Karl Bohm
DG 413 793 2
10.48
Ravel
Bolero
Berlin Philharmonic Orchestra
Herbert von Karajan (conductor)
DG 447 7161
11.04
Friday Virtuoso
Verdi
"Merce, diletti amiche" (Vespri Siciliani)
Joan Sutherland (soprano)
Paris Conservatoire Orchestra Nello Santi (conductor)
REGIS RRC1364
11.09
Reger
Variations and Fugue on a theme of J.A.Hiller, Op.100
Bavarian Radio Symphony Orchestra
Colin Davis (conductor)
ORFEO C 090 841 A
11.50
Schubert arr. Liszt
Die Forelle
Jorge Bolet (piano)
Decca 425 689-2.