Main content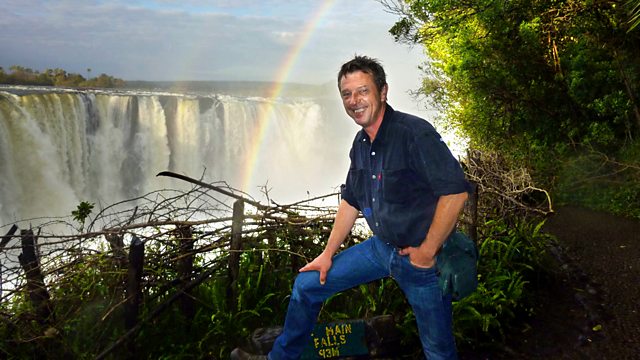 Rivers
Andy Kershaw and Lucy Duran explore music of river regions around the world, visiting Zambia, Brazil, Thailand and Laos. Including a ritual which celebrates fertility.
For this major series to accompany BBC One's 'Human Planet', Andy Kershaw and Lucy Duran go in search of music from some of the world's remotest locations. This week: Rivers
Zambia: Andy visits the Victoria Falls, and meets Chief Mukuni of the Tokoleya people, who invites him to a celebration at his village which involves the participants getting very drunk and blowing horns very loudly.
Brazil: Onboard the Amazon Queen, Lucy travels around Para state in northern Brazil meeting some of the mighty river's musical characters, including elderly diva Dona Onete, and a group of indigenous villagers from a very remote community that is close to extinction.
Thailand & Laos: Andy records Mekong Music in Laos, and attends a Rocket Festival in northern Thailand which celebrates fertility, calls the monsoon, and makes a mockery of health and safety law, as forty foot rockets packed with explosives are lauched into the air by groups of drunken youths.
Producers James Parkin and Roger Short.
Music and featured items
Rivers - Introduction

Duration: 01:51

Thailand / Laos

Duration: 18:29