Main content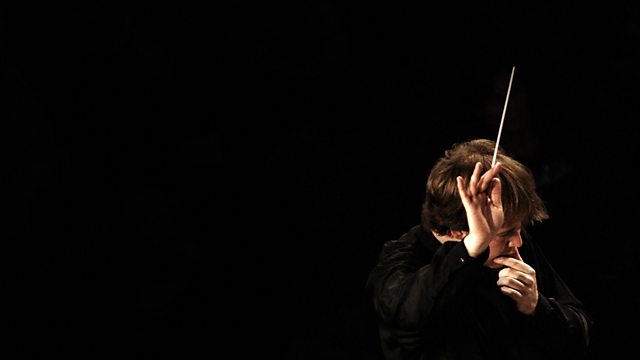 LSO - Brahms, Wagner, Strauss
Daniel Harding conducts the London Symphony Orchestra at the Barbican. Brahms: Violin Concerto (soloist - Janine Jansen). Wagner: Siegfried Idyll. Strauss: Tod und Verklarung.
Presented by Petroc Trelawny.
Daniel Harding conducts the LSO in Brahms's Violin Concerto with Janine Jansen as soloist, Wagner's Siegfried Idyll and Tod und Verklärung by Strauss.
Brahms wrote his Violin Concerto (1879) for the virtuoso Joseph Joachim, who relished its challenges. 'One enjoys getting hot fingers playing it,' he exclaimed, 'because it's worth it!' Wagner's most tender work had a more private beginning - it was composed in 1870 as a birthday gift for his wife Cosima. Strauss's tone poem (1889) imagines an artist's death and the subsequent transformation of his spirit. Scenes from the artist's life flash past, painted in Strauss' brilliant orchestration.
GARY CARPENTER: Fred and Ginger
BRAHMS Violin Concerto
WAGNER Siegfried Idyll
STRAUSS Tod und Verklärung
Janine Jansen violin
London Symphony Orchestra
Daniel Harding conductor
Followed by music from the BBC SO's Diverse Orchestra's programme.