Main content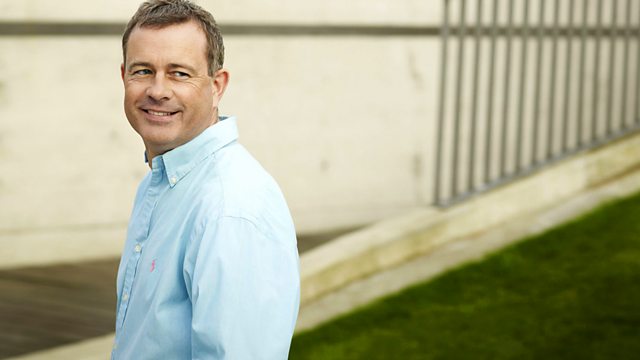 Wednesday - James Jolly
With James Jolly. Warlock: Capriol Suite. Cabezon: Diferencias sobre el canto de La Dama le demanda. Tchaikovsky: Variations on a Rococo Theme. Schubert: Drei Klavierstucke, D946.
James presents a collection of variations as well as recordings by Maurizio Pollini.
Classical Collection with James Jolly. This week's theme is Variations and our featured artist is the pianist Maurizio Pollini. Our Wednesday Award Winner is a recording of Vaughan Williams's Dona Nobis Pacem conducted by Robert Shaw. Other highlights include a recording of Tchaikovsky's Variations on a Rococo Theme performed by Mstislav Rostropovich, Schubert's Drei Klavierstucke from Maurizio Pollini and Paganini Variations by Lutoslawski from pianist Peter Jablonski.
10.00
Warlock
Capriol Suite
English Sinfonia
Charles Groves (conductor)
I.M.P. PCD926
10.10
Cabezon
Diferencias sobre el canto de La Dama le Demanda
Jose Miguel Moreno (vihuela)
Glossa GCD920101
10:15
Tchaikovsky
Variations on a Rococo Theme, Op.33
Mstislav Rostropovich (cello),
Berlin Philharmonic Orchestra
Herbert von Karajan (conductor)
DG 447 413 2
10.34
Schubert
Drei Klavierstucke, D946
Maurizio Pollini (piano)
DG 471 356 2
11.00
Lutoslawski
Paganini Variations
Peter Jablonski (piano)
Royal Philharmonic Orchestra
Vladimir Ashkenazy (conductor)
Decca 436 239 2
11.14
Wednesday Award Winner
Vaughan Williams
Dona nobis pacem
Carmen Pelton (soprano)
Nathan Gunn (baritone)
Atlanta Symphony Chorus & Orchestra
Robert Shaw (conductor)
TELARC CD80479.