Main content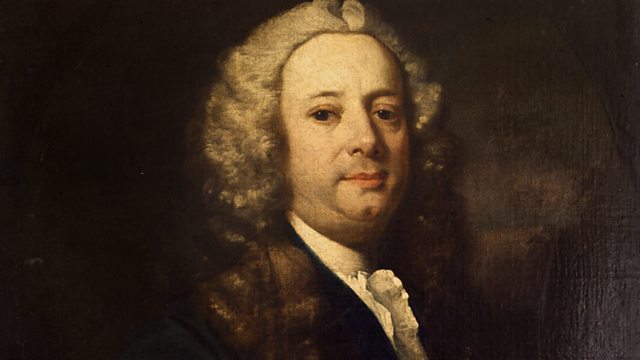 Donald Macleod follows Geminiani's career in England, riding the waves of Corelli's popularity. Includes Sonata in D, Op 1 No 10. Concerto No 4 in F after Corelli, Op 5.
Francesco Geminiani was considered something of a musical god, deemed to be the equal of Handel and Corelli, a master without parallel in the art of composition in 18th century London - Donald Macleod traces the life and music of this now largely forgotten composer.
Geminiani burst onto the musical scene in London in 1714, not only with arrangements of his former tutor Corelli's music, but also with his own opus I sonatas. As was the fashion of the time, he would rework his own music for other combinations of instruments, including the Sonata in D major op.1 no.10 arranged for Flute.
Geminiani would later frequent the Queen's Head tavern, where a new Masonic Lodge was being founded. He was given the rank of "Perpetual Dictator", and the Lodge was concerned with developing musical tastes in London, including purchasing copies of Geminiani's arrangements of Corelli, such as the Concerto no.4 in F major.
Although Geminiani's fame was principally as a violinist, his musical judgement seems to have been sought in a wide variety of areas, including acting as an examiner alongside Handel in the appointment of a new organist at St. George's Church, Hanover Square. Around this time the Academy of Vocal Music was taking form, with meetings at the Crown and Anchor Tavern in the Strand. Geminiani was there at the start, and would go on to compose a few vocal works of his own, including "She raise me up and loot me in".