Main content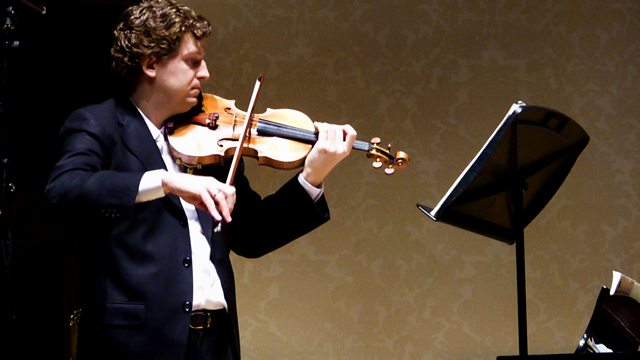 James Ehnes
From the Wigmore Hall in London, Sarah Walker introduces a recital by violinist James Ehnes and pianist Andrew Armstrong. Debussy: Sonata in G minor. Bartok: Sonata No 1, Sz 75.
Acclaimed Canadian violinist James Ehnes brings to the Wigmore Hall 2 violin Sonatas written only 3 years apart, but from very different musical worlds. Debussy's Violin Sonata was his final composition, completed in 1918. Bartok's Sonata from 1921 combines his twin interests at the time of folk musical and atonality, and looks forward towards the rest of the twentieth century.
The concert is introduced by Sarah Walker
James Ehnes (violin)
Andrew Armstrong (piano)
Debussy: Violin Sonata in G minor
Bartok: Violin Sonata No. 1 Sz75.