Main content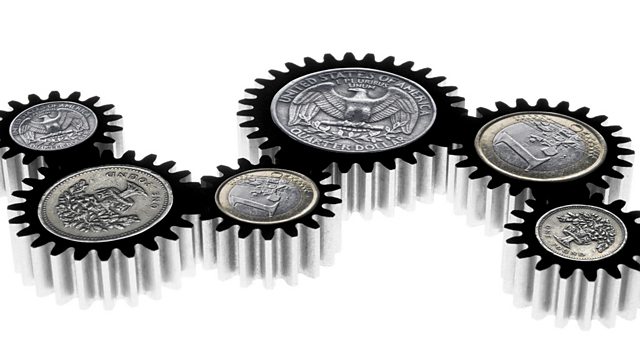 Money
Texts and music on the theme of money, with readings by Sylvestra Le Touzel and Dan Stevens. Includes Dostoyevsky, Defoe and F Scott Fitzgerald, plus Beethoven, Puccini, Stravinsky.
Money makes the world go round. It also tends to bring out the worst in people, and a wealth of novels and poems have been written on and around the subject. The gentlemen in Jane Austen's novels usually have plenty of it, while the unfortunate Katerina Ivanovna in Dostoyevsky's Crime and Punishment certainly does not. Defoe's Moll Flanders and F Scott Fitzgerald's The Great Gatsby are on the make, while characters in Dickens and E Nesbit are in a ruinous state through losing their money. And Martin Amis's John Self thinks he's making money, later to find that he's actually losing it too.
Sylvestra Le Touzel and Dan Stevens read poems and texts which show the impact money, or lack of money has on literary characters' lives, with music by Beethoven, Puccini, Stravinsky and Abba.
Producer - Ellie Mant.
Music Played
Timings (where shown) are from the start of the programme in hours and minutes
Christopher Darlington Morley

Not Negotiable read by Dan Stevens

Jane Austen

Pride and Prejudice read by Sylvestra Le Touzel

Jason Guriel

Money is Also a Kind of Music read by Dan Stevens

Daniel Defoe

Moll Flanders read by Sylvestra Le Touzel

John Keats

Robin Hood – To a Friend read by Dan Stevens

Jenny Joseph

Cutting Off One's Ear for Someone Else is Wrong read by Sylvestra Le Touzel

Charles Dickens

Bleak House read by Dan Stevens

Martial translated by JA Pott

Epigrams Book 9 – To Garricus read by Sylvestra Le Touzel

Martin Amis

Money: A Suicide Note read by Dan Stevens

Dorothy Parker

Biographies read by Sylvestra Le Touzel

The Bible

Matthew 6:24 read by Dan Stevens

Leonard Bacon

A Concert read by Sylvestra Le Touzel

William Shakespeare

The Merchant of Venice read by Dan Stevens

Fyodor Dostoyevsky

Crime and Punishment read by Sylvestra Le Touzel

F. Scott Fitzgerald

The Great Gatsby read by Dan Stevens

Hilaire Belloc

Lord Finchley read by Sylvestra Le Touzel

Thomas Hardy

The Mayor of Casterbridge read by Dan Stevens

Jean Ayer

Everyday Things read by Sylvestra Le Touzel

E. Nesbit

The Story of the Treasure Seekers read by Dan Stevens

Anonymous

Life's a Game read by Sylvestra Le Touzel