Main content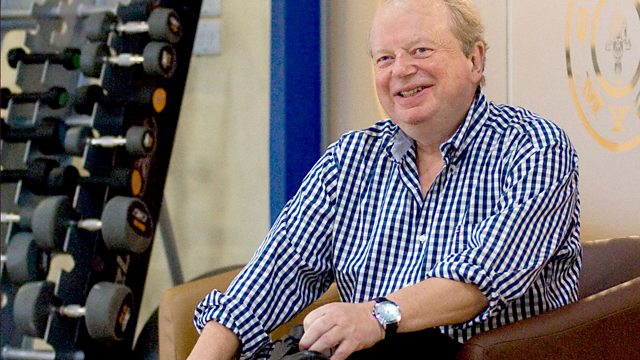 John Sergeant
Michael Berkeley's guest is former BBC political editor John Sergeant, whose musical choices include Mahler, Kurt Weill, Bartok, Prokofiev, Shostakovich and John Adams.
Michael Berkeley's guest is the journalist John Sergeant, who graduated from Magdalen College Oxford in PPE and joined the BBC as a radio reporter in 1970. He subsequently worked as a war reporter in Vietnam, Israel and Northern Ireland and became a political correspondent in 1981. From 1992 to 2000 he was the BBC's Chief Political Correspondent, before a two-year stint at ITN as Political Editor. He has since appeared on TV shows such as 'Have I Got News for You', 'Countdown', QI, and the 2008 series of 'Strictly Come Dancing', on which he proved very popular with the public, if not with the judges. He has recently filmed documentaries such as John Sergeant's Tourist Trail, and Tracks of Empire, in which he explores the origins of Indian Railways.
His music choices have a distinct political slant. They begin in Vienna with Mahler's Fourth Symphony, which gives rise to a discussion about the rise of European anti-semitism. The tensions present in Vienna were replicated in Berlin, where Lotte Lenya recorded Kurt Weill's Alabama Song in 1930, three years before the Nazi rise to power forced Weill and others out of Germany. John Sergeant's next choice is the theme from the US musical 42nd Street, which demonstrates how Americans reacted to the financial crisis following the 1929 Wall Street crash. Bela Bartok's introverted Sixth Quartet was written on the eve of his own departure for America, where unlike Weill, he felt underrated. Meanwhile, the two greatest 20th-century Russian composers (Prokofiev, represented by his opera War and Peace, and Shostakovich - the 8th Quartet) ended up trying to appease the Soviet authorities. John Sergeant's final choice is an extract from John Adams's opera 'Nixon in China', covering the US President's 1972 visit to China.