Main content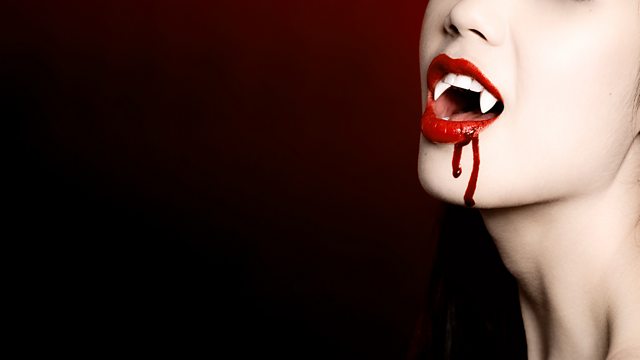 Natalie Haynes introduces another tale of the undead. A slayer is searching for his successor. Written by Kristine Kathryn Rusch. Read by David Horovitch.
In Kristine Kathryn Rusch's tale, vampire slayer Bram is getting old and tired so starts the search for his successor.
Read by David Horovitch.
The ultimate killing machines. Natalie Haynes introduces a four-part series of dark stories, as she examines why the vampire - an iconic figure in horror-fiction - continues to exert such a powerful hold on our imaginations...
Producer: Gemma Jenkins
Made for BBC Radio 7 and first broadcast in 2011.