Main content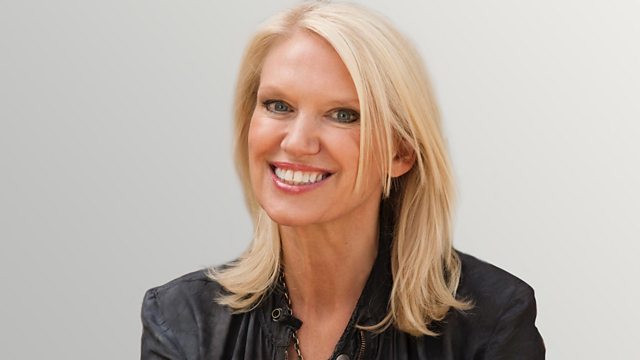 Claudia previews Sunday's Academy Awards
Claudia speaks to the actor Robert Bathurst who's starring in Noel Coward's Blithe Spirit on the West End stage, and we preview Sunday's Academy Awards.
Claudia speaks to Olivia Williams who is starring in the world premiere of Neil LaBute's new play - In a Forest, Dark and Deep alongside American actor Matthew Fox, a dark comedy of sibling rivalry which escalates into a psychological thriller.
Actor Robert Bathurst of Cold Feet fame talks about his role in Blithe Spirit which is opening at the Apollo Theatre on London's Shaftesbury Avenue.
Award-winning comedian and troubadour Boothby Graffoe returns from a three year break to discuss his new album Songs For Dogs, Funerals.
Founding father of counter culture Michael Horovitz reviews the new film Howl which profiles the story of Allen Ginsberg's masterful poem, and we preview Sunday's Academy Awards with film critics Boyd Hilton and Peter Bradshaw.
Plus we take a look at the major new exhibition The Dr Who Experience at Olympia in London which charts the history of the programme from its first series in 1963 to the latest episodes, and features original costumes, a veteran Tardis, Cybermen and artefacts from the show's 47-year history.
Music Played
Featured on the CD 'The Love Album: Volume 2: Various Artists' on Virgin

Featured on the CD 'Rock Moods: Various Artists' on Pure

Featured on the CD 'Songs For Dogs,Funerals' on Makin Projects

Featured on the CD 'Ultimate 80's ballads: Various Artists' on Polygram

BIG IMPACT MUSIC: Featured on the soundtrack CD 'Four Weddings And A Funeral' on Vertigo

Featured on the CD 'Bob Dylan: Greatest Hits' on Columbia

Featured on a 'CD Single' on Mercury

Featured on a 'CD Single' on Cookin' Vinyl

Featured on the CD 'Doctor Who: Series 4'

Featured on a 'CD Single' on Capitol

Featured on the CD 'It's Cool: Various Artists' on Parlophone

Featured on a 'CD Single' on Raindog Records