Main content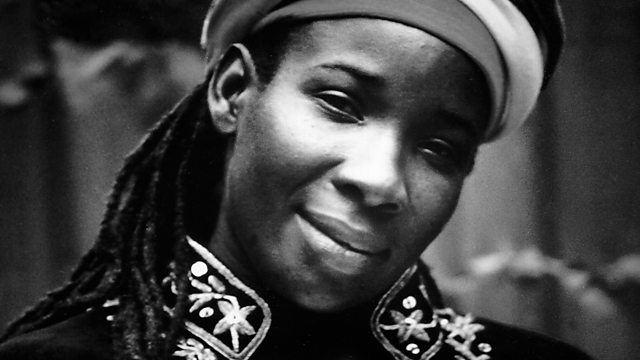 Rocksteady: The Roots of Reggae
Documentary chronicling the rocksteady era of Jamaican music in the 1960s, which gave birth to reggae. Some of the island's greatest singers and players perform a reunion concert.
The rocksteady era of Jamaican music in the mid-to-late 1960s is considered a golden age because rocksteady's sweet, soulful vocals, romantic but often socially conscious lyrics and prominent basslines gave birth to reggae, which went on to capture the world.
This documentary chronicles the coming together of rocksteady's surviving vocal stars - artists like the Tamlins, U-Roy, Ken Boothe, Leroy Sibbles from the Heptones, Judy Mowatt, Dawn Penn, Rita Marley and Marcia Griffiths - and some of the island's greatest players, to celebrate their greatest 60s hits, perform a reunion concert and celebrate that golden era. Think of it as a kind of Buena Vista Social Club for the great 60s architects of Jamaican music. It is also a beautiful portrait of Jamaica.
In 1962, Jamaica gained its independence from Great Britain. There was celebration, optimism, economic growth and opportunity. Recording studios popped up all over Kingston and a generation of great singers and players emerged playing the tuneful, mellow music that became known as rocksteady - tunes like The Tide Is High, Rivers of Babylon and You Don't Love Me Anymore, No No No, which were so successfully celebrated by UB40 on their Labour of Love albums. By 1968, Jamaica's economic bubble had burst and social unrest took to the streets. As poverty, violence and political upheaval spread, rocksteady became politicised, upped its tempo and began to evolve into the music they call reggae.
Music Played
Timings (where shown) are from the start of the programme in hours and minutes
Rocksteady Band & Singers

People Rocksteady

Hopetown Lewis & The Tamlins

People Rocksteady

Rocksteady Musician

Unidentified flute music

Stranger Cole & Rocksteady Band

Morning Train

Stranger Cole & Uroy

Morning Train

Stranger Cole

Rough and Tough

Hopetown Lewis & Rocksteady Band

Take It Easy

Judy Mowatt & Rocksteady Band

Silent River Runs Deep

Rocksteady Band

Band rehearsing

Alpha Boys' School Band

Alpha Boys' School band warming up

Rocksteady Band

Band warming up

Marcia Griffiths & Rocksteady Band

The Tide is High

Marcia Griffiths (acapella)

The Tide is High

Marcia Griffiths

The Tide is High

Hopetown Lewis & Rocksteady Band

By the Rivers of Babylon

Rocksteady Band & Singers

By the Rivers of Babylon

Dermot Fagan

By the Rivers of Babylon

Dawn Penn & Rocksteady Band

You Don't Love Me, No No No

Rocksteady Band member singing

Nice Time

Derrick Morgan

Tougher Than Tough

Derrick Morgan

Tougher Than Tough & Rocksteady Band

Ken Boothe & Rocksteady Band

Shanty Town

Leroy Sibbles & Band

Equal Rights

Ken Boothe & Rocksteady Band

Freedom Street

Hopetown Lewis

In a Vision

Untitled

Stranger Cole & Gladdy Anderson with the Alpha Boys' School Band -Love Me Today

Derrick Morgan

Conquering Ruler

Rocksteady Musician

Unidentified humming