Main content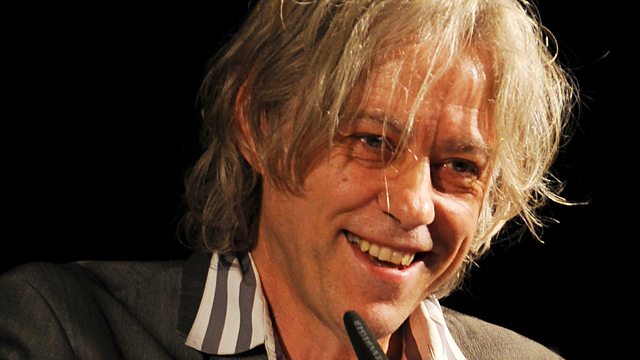 Bob Geldof; Charles Ferguson's Inside Job; and Hoppé Portraits
An interview with songwriter and campaigner Bob Geldof; Charles Ferguson on Inside Job, his documentary about the financial crisis of 2008; and a review of E.O. Hoppé portraits.
With John Wilson.
Bob Geldof, pop singer-turned global humanitarian ambassador, has recently returned to his former love - making music. As he releases his new album How To Compose Popular Songs That Will Sell, 'Sir Bob' reflects on a multi-faceted career, the tragedy of losing his wife Paula Yates, and the way he is viewed by the British public.
Inside Job, Charles Ferguson's Oscar-nominated documentary, charts the background to the international financial crisis of 2008, which nearly resulted in global financial collapse. The film hears from the politicians, financial leaders and academics about the corruption, abuse of power and denial that led to the worst recession since the Great Depression.
E.O. Hoppé was the prototypical celebrity photographer in the early part of the 20th Century. His portraits of the household-names of the day - including Margot Fonteyn, Mussolini, George Bernard Shaw and King George V - are among those displayed in a new exhibition of his work. He also ventured outside his studio to document British street-life and the world of those at the other end of the social spectrum: homeless bell-ringers, night watchmen, and London's growing immigrant communities. Photography expert Anna Fox discusses Hoppé's work and his photographic legacy.
Producer Ella-mai Robey.