Main content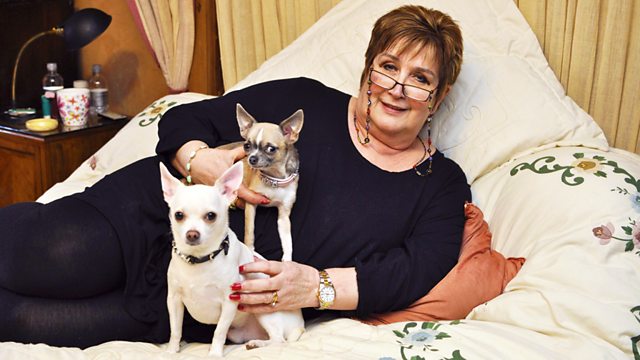 18/02/2011
Presented by Jenni Murray. Including pets on the bed, the modern bridesmaid, pioneering surgery to treat spina bifida and the story of George Cross recipient Barbara Jane Harrison.
Jenni Murray presents:
Pets on the bed - health hazard or harmless comfort?
This week Kate Middleton announced the line up of bridesmaids for her marriage to Prince William on 29th April. Are bridesmaids just the butt of wedding jokes, or indispensible handmaidens for the bride? We discuss the role of the modern bridesmaid with gamophobic (gamophobia is an irrational fear of marriage), Hannah Betts, and Belinda Hanks, Editor of the website confetti.co.uk.
The risks and potential benefits of pioneering new surgery in the womb to treat spina bifida.
And the story of Barbara Jane Harrison, the only woman to be awarded the George Cross in peacetime.
Chapters
Bridesmaids

As Kate Middleton announces the line up of bridesmaids for her marriage to Prince William, Hannah Betts and Belinda Hanks discuss the role of the modern bridesmaid

Duration: 11:56

Spina Bifida

The risks and potential benefits of pioneering new surgery in the womb to treat spina bifida. Jenni is joined by Dr Sailesh Kumar, foetal medicine specialist at Queen Charlotte's Hospital, London.

Duration: 09:05

Barbara Jane Harrison

The only woman to be awarded the George Cross in peacetime. Jenni speaks to her sister Sue Buck, and to Didy Grahame of the Victoria Cross and George Cross Association.

Duration: 08:53

Pets in Bed

Sarah Whitehead and Lez Grahame discuss with Jenni the pros and cons of allowing your pets to share your bed.

Duration: 11:38