Main content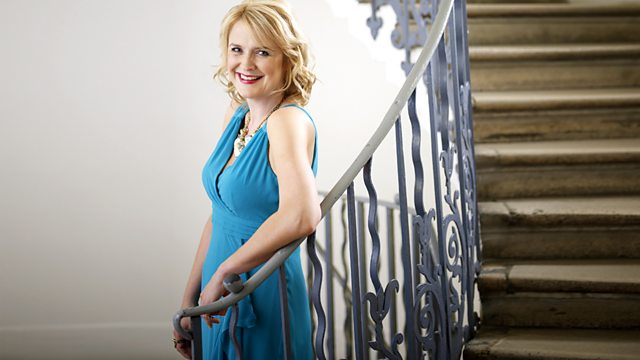 Friday - Sarah Walker
With Sarah Walker. Jarnefelt: Praeludium. Sibelius: Finlandia. Liszt, arr Horowitz: Hungarian Rhapsody No 2. Massenet: Meditation (Thais). Ravel: Piano Trio in A minor.
With Sarah Walker. This week, music from the 1890s and recordings by the Beaux Arts Trio. Today's highlights include Sibelius's Finlandia from Herbert von Karajan and the Berlin Philharmonic, the Beaux Arts Trio playing Ravel's Piano Trio in A minor, and a recording of Bach's Brandenburg Concerto No.6 in B flat from Nikolaus Harnoncourt and Concentus Musicus Wien.
10.00
Jarnefelt
Praeludium
Cincinnati Pops Orchestra
Erich Kunzel (conductor)
Telarc CD-80170
10.03
Sibelius
Finlandia, Op.26
Berlin Philharmonic
Herbert von Karajan (conductor)
EMI CDM 7 64331 2
10.13
Liszt, arr. Horowitz
Hungarian Rhapsody No.2
Vladimir Horowitz (piano)
Archipel ARPCD 0143
10.23
Massenet
Meditation from Thais
Anne-Sophie Mutter (violin)
Berlin Philharmonic
Herbert von Karajan (conductor)
DG 7 64629 2
10.30
Ravel
Piano Trio in A minor
Beaux Arts Trio
Philips 411 141-2
10.58
Giordano
"Vicino a te" from Andrea Chenier
Jonas Kaufmann (tenor, Andrea Chenier)
Eva-Maria Westbroek (soprano, Maddalena)
Orchestra dell'Accademia Nazionale di Santa Cecilia, Roma
Antonio Pappano (conductor)
Decca 478 2258
11.07
Bach
Brandenburg Concerto no. 6 in B flat, BWV 1051
Concentus Musicus Wien
Nikolaus Harnoncourt (conductor)
Teldec 9031-77611-2
11.24
Elgar
Variations on an Original Theme for orchestra (Enigma), Op. 36
BBC Symphony Orchestra
Andrew Davis (conductor)
Apex 0927-49423-2.