Main content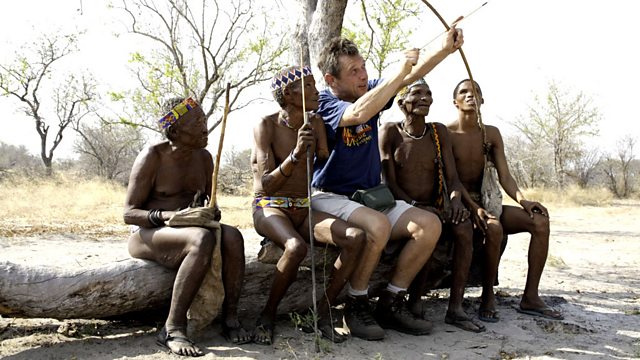 Grasslands
Andy Kershaw and Lucy Duran explore music of grassland regions around the world, visiting Cambodia, Mongolia and Namibia.
For this major series to accompany BBC One's 'Human Planet', Andy Kershaw and Lucy Duran go in search of music from some of the world's remotest locations. This week: Grasslands. Producer James Parkin.
Cambodia: Andy travels through one of the most heavily mined areas in the world recording a group of landmine victims who have formed a band, and in Phnom Penh, he records Kong Nay: a rare musician who survived the Khmer Rouge's Killing Fields. Plus he meets a bunch of kids who rap over the lost pop music of the 60s and 70s.
Mongolia: Lucy marvels at the loneliness of the Gobi grasslands and listens to the songs and games associated with mare's milk. In Ulaanbaatar, she meets the group Khusugtun who perform traditional throat songs in exhilarating contemporary arrangements.
Namibia: Andy goes in search of music in this musically elusive country. As well as a session with Namibia's most famous hatmaker, he goes to the far north to meet the Bushmen of the Kalahari.
Music and featured items
Introduction

Duration: 02:07