Main content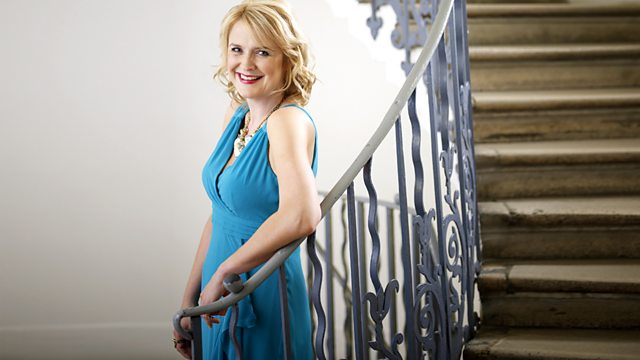 Wednesday - Sarah Walker
With Sarah Walker. Sousa: Stars and Stripes Forever. Dukas: Sorcerer's Apprentice. Bach: Brandenburg Concerto No 4. Clara Schumann: G minor Piano Trio. Dvorak: New World Symphony.
With Sarah Walker. This week, music from the 1890s and recordings by the Beaux Arts Trio. Today's highlights include Dukas's The Sorcerer's Apprentice, Clara Schumann's Piano Trio in G minor from the Beaux Arts Trio and Dvorak's New World Symphony from Istvan Kertesz and the London Symphony Orchestra.
10.00
Sousa
Stars and Stripes Forever
Eastman Wind Ensemble
Frederick Fennell (conductor)
Mercury 434 334-2
10.03
Dukas
The Sorcerer's Apprentice (1897)
Berlin Philharmonic Orchestra
James Levine (conductor)
DG 419 617-2
10.15
Bach
Brandenburg Concerto no. 4 in G, BWV 1049
Il Giardino Armonico
Giovanni Antonini (conductor)
Warner 2564 61773-2
10.31
Clara Schumann
Piano Trio in G minor, op.17
Beaux Arts Trio
Philips 475 171-2
10.55
Faure
Dolly Suite, op.56
Jean-Philippe Collard
Bruno Rigutto (piano duet)
EMI 336126 2
11.10
Dvorak
Symphony No.9 in E minor, Op.95
(From the New World) (1893)
London Symphony Orchestra
Istvan Kertesz (conductor)
Decca 417 724-2.