Main content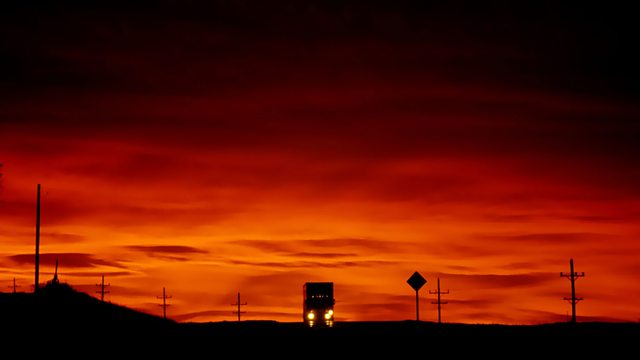 15/02/2011
John Shea presents a concert given at the 2009 Boston Early Music Festival.
John Shea presents a concert from the 2009 Boston Early Music Festival
1:01 AM
Couperin, Francois [1668-1733]
Sonade en trio for 2 violins (La Paix du Parnasse from L'Apothéose de Lully)
Ricercar Consort
1:08 AM
Monsieur Bastide (Dates unknonwn) & Lully, Jean-Baptiste [1632-1687]
Arbres, Rochers, précipices affreux"; "Ah! quelle cruauté
Céline Scheen (soprano); Ricercar Consort
1:16 AM
Mussorgsky, Modest (1839-1881) orchestrated by Rimsky-Korsakov, Nicolai (1844-1908)
Dance of the Persian Slaves - from the Opera Khovanshchina (Act IV, Scene 1)
Slovenian Radio & Television Symphony Orchestra, Samo Hubad (conductor)
1:23 AM
Marais, Marin [1656-1728]
4 movements from Suite d'un Goût Etranger
Ricercar Consort
1:39 AM
Gounod, Charles (1818-1893)
Overture to Mireille
Slovak Radio Symphony Orchestra in Bratislava, Oliver Dohnányi (conductor)
1:46 AM
Lambert, Michel [1610-1696]
Three works for soprano, 2 violins and continuo:
Céline Scheen (soprano); Ricercar Consort
1:58 AM
Du Buisson (Sieur) [fl.1660s]
"O Mort, affreuse mort", for soprano and continuo
Céline Scheen (soprano); Ricercar Consort
2:04 AM
Karlowicz, Mieczyslaw (1876-1909)
Smutna opowiesc (Preludia do wiecznosci) , - symphonic poem (Op.13)
National Polish Radio Symphony Orchestra, Andrzej Strazynski (conductor)
2:15 AM
Rebel, Jean-Fery [c.1666-1747]
Le Tombeau de Monsieur Lully (for 2 violins and continuo)
Ricercar Consort
2:30 AM
Rameau, Jean-Philippe [1683-1764]
Le Berger fidèle, for soprano 2 violins and continuo
Céline Scheen (soprano); Ricercar Consort
2:45 AM
Schubert, Franz (1797-1828)
Variations for flute and piano in E minor (D.802)
Emmanuel Pahud (flute), Bruno Robilliard (piano)
3:01 AM
Haydn, Joseph (1732-1809)
Symphony No.44 in E minor, 'Trauer' and trio
Danish National Radio Symphony Orchestra, Michael Schønwandt (conductor)
3:27 AM
Schumann, Robert (1810-1856)
Fantasiestücke (Op.12)
Kevin Kenner (piano)
3:53 AM
Suk, Josef (1874-1935)
Fantastic scherzo for orchestra (Op.25)
BBC National Orchestra of Wales, Richard Hickox (conductor)
4:07 AM
Larsen, Tore Björn (b. 1957)
Tre rosetter
Fionian Chamber Choir, Alice Granum (director)
4:21 AM
Groneman, Johannes Albertus (1710-1778)
Flute Sonata in G major
Jed Wentz (flute), Balazs Mate (cello), Marcelo Bussi (harpsichord)
4:35 AM
Beethoven, Ludwig van (1770-1827)
6 Variations in F major (Op.34)
Theo Bruins (piano)
4:50 AM
Fasch, Johann Friedrich (1688-1758)
Sonata in D minor
Amsterdam Bach Soloists, Wim ten Have (conductor)
5:01 AM
Mendelssohn, Felix (1809-1847)
Ruy Blas - overture (Op.95)
BBC Symphony Orchestra, Jiří Bělohlávek (conductor)
5:09 AM
Giuliani, Mauro (1781-1829)
6 Variations for guitar and violin (Op.81)
Laura Vadjon (violin), Romana Matanovac (guitar)
5:18 AM
Stenhammar, Wilhelm (1871-1927)
Spring Night
Swedish Radio Choir, Swedish Radio Symphony Orchestra, Stefan Sköld (conductor)
5:27 AM
Gilson, Paul (1865-1942)
Andante and Scherzo for cello and orchestra
Timora Rosler (cello), Flemish Radio Orchestra, Martyn Brabbins (conductor)
5:36 AM
Hartmann, Johan Peter Emilius (1805-1900)
Deux Pièces caracteristiques, Op.25
Nina Gade (piano)
5:49 AM
Telemann, Georg Philipp (1681-1767)
Suite for strings and continuo (TWV.55:g1) in G minor 'La Musette'
B'Rock
6:03 AM
Weber, Carl Maria von (1786-1826)
Concerto for clarinet and orchestra No.2 in E flat major (Op.74)
Kari Kriikku (clarinet), Finnish Radio Symphony Orchestra, Sakari Oramo (conductor)
6:26 AM
Fodor, Carolus Antonius (1768-1846)
Sonata in F sharp major (Op.2 No.2) (1793)
Arthur Schoonderwoerd (fortepiano - after Anton Walter, 1795)
6:44 AM
Tchaikovsky, Peter Ilyich (1840-1893)
Capriccio Italien (Op. 45)
Oslo Philharmonic Orchestra, Andrej Boreyko (conductor).