Main content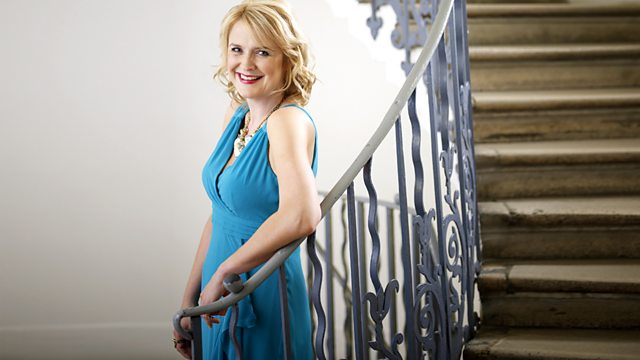 Monday - Sarah Walker
With Sarah Walker. Brahms, orch Parlow: Hungarian Dance No 6. Bach: Brandenburg Concerto No 2. Rachmaninov: Trio Elegiaque No 1. Tchaikovsky: Nutcracker Suite. Plus Strauss, Brahms.
With Sarah Walker. This week, music from the 1890s and recordings by the Beaux Arts Trio. Today's highlights include Rachmaninov's Trio Elegiaque No.1 in G minor, Op.9, played by the Beaux Arts Trio, and two recordings featuring the Berlin Philharmonic under different conductors: Mstislav Rostropovich takes the baton in Tchaikovsky's Nutcracker Suite, then passes it to Herbert von Karajan for Strauss's Also sprach Zarathustra.
10.00
Brahms (orch. Albert Parlow)
Hungarian Dance No.6 in D
London Symphony Orchestra
Antal Dorati (conductor)
Mercury 434326
10.03
Bach
Brandenburg Concerto No.2 in F, BWV 1047
English Baroque Soloists
John Eliot Gardiner (conductor) SDG 707
10.13
Rachmaninov
Trio Elegiaque No.1 in G minor, Op.9
Beaux Arts Trio
Philips 420 175-2
10.29
Tchaikovsky
Nutcracker Suite, Op.71a
Berlin Philharmonic
Mstislav Rostropovich (conductor)
DG 429 097-2
10.52
Richard Strauss
Also sprach Zarathustra, Op.30
Berlin Philharmonic
Herbert von Karajan (conductor)
DG 439 016-2
11.30
Brahms
4 Serious Songs
The Building a Library choice as recommended in last Saturday's CD Review.