Main content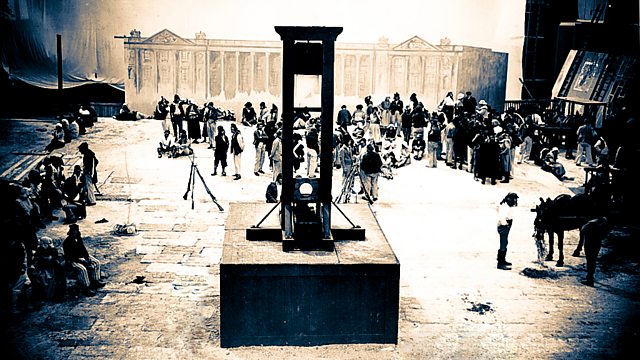 Danton's Death
Georg Buchner's retelling of the fall-out from the French Revolution, adapted by Simon Scardifield. Can Danton care enough to fight the terror that he set in motion?
Launching Radio 3's week-long focus on Buchner, Georg Buchner's radical retelling of the fallout of the French Revolution adapted by Simon Scardifield.
It's 1794, and a new France is being born from the reign of terror that characterised the worst of the Revolution. Charismatic hedonist Danton, still tormented by his role in the killing of 1400 aristocrats in a single night, is losing his grip on power, and he is so tired. His political rival, the sober and focused Robespierre, is in the ascendant, and - with his efficient sidekick St Just - has power now over Danton's fate. But can Danton care enough to fight the terror that he himself set in motion?
Cast
Georges DANTON ..... Joseph Millson
Maximilien ROBESPIERRE ..... Khalid Abdalla
CAMILLE Desmoulins ..... Patrick Kennedy
MARION ..... Claire Harry
HERAULT-SECHELLES ..... Laurence Mitchell
HERRMAN ..... Adeel Akhtar
Thomas PAYNE ..... Sean Baker
LACROIX ..... David Seddon
LEGENDRE ..... Lloyd Thomas
JULIE ..... Leah Brotherhead
ST JUST ..... Iain Batchelor
LUCILLE ..... Sally Orrock
Directed by Jessica Dromgoole
NOTES
Georg Buchner died in 1837 at the age of 23, by which time he had had only one play published, and none produced. His small legacy of work, remaining unproduced for nearly sixty years after his death, has come to represent some of the most exciting and radical theatre writing in the European Theatre canon. This production is partnered with a special 'Sunday Feature' and a new Woyzeck for Drama on 3 on 20 February.
Last on