Main content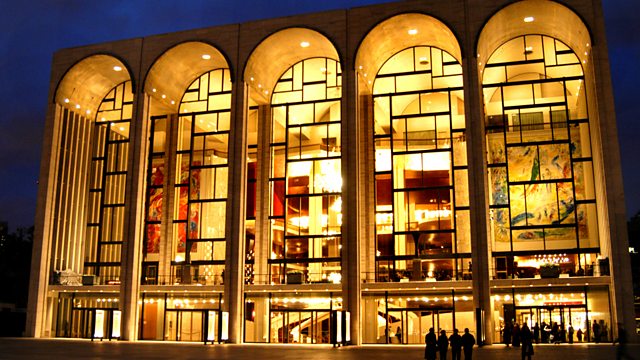 John Adams's Nixon in China
From New York's Metropolitan Opera, John Adams conducts the Met debut of his 1987 opera Nixon in China, starring baritone James Maddalena in the role which he made his own.
Live from the New York Metropolitan Opera, John Adams's Nixon in China makes its debut at the Met in the same production first seen in 1987. In February 1972 President Nixon and his wife visit Chairman Mao in Communist China. The opera explores this legendary moment in American history, and the political and cultural differences which arise between the two leaders. Adams's wonderfully energetic score is conducted by the composer, with James Maddalena reprising Nixon, a role which he has made his own.
Presented by Margaret Juntwait with guest commentator Ira Siff.
Richard Nixon ..... James Maddalena (Baritone)
Pat Nixon ..... Janis Kelly (Soprano)
Chou En-lai ..... Russell Braun (Baritone)
Mao Tse-tung ..... Robert Brubaker (Tenor)
Henry Kissinger ..... Richard Paul Fink (Bass)
Chiang Ch'ing ..... Kathleen Kim (Soprano)
Nancy T'sang, first secretary to Mao ..... Ginger Costa-Jackson (Mezzo-soprano)
Second secretary to Mao ..... Teresa S. Herold (Contralto)
Third secretary to Mao ..... Tamara Mumford (Contralto)
John Adams ..... Conductor
Chorus and Orchestra of Metropolitan Opera.