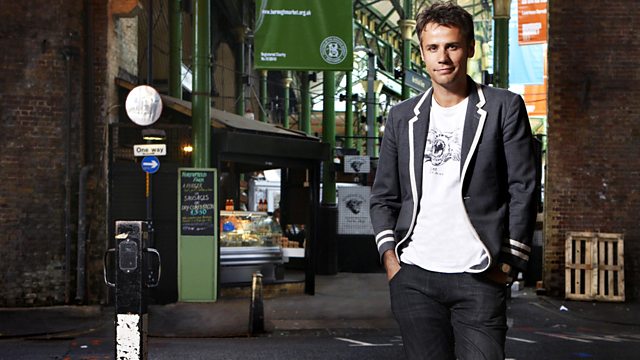 Sandra Bernhard, Asher D and Being Human
Sandra Bernhard causes a commotion in the studio as she talks about being back performing in London. She has five shows at London's Leicester Square Theatre based on her latest album, Whatever It Takes. Richard asks about her combination of comedy, rock 'n' roll and courting controversy.
Ashley Walters, best known in a music context as Asher D from So Solid Crew, is starring in a new BBC One drama. Outcasts traces a group of courageous pioneers who face a unique opportunity: the chance to build a new and better future on another planet. He tells Richard about whether he can remember the names of all 30+ So Solid Crew members, and speaks in detail about being sent to prison for being caught with a loaded gun.
BBC Three's supernatural drama Being Human is into its third series. Richard is joined by Lenora Crichlow, who plays ghost Annie, and Sinead Keenan, who plays she-wolf Nina.
And we look back at the week on TV, including Channel 4's drama set in the Middle East, The Promise, and The 10 o'Clock Show.
Email: bacon@bbc.co.uk.
Last on