Main content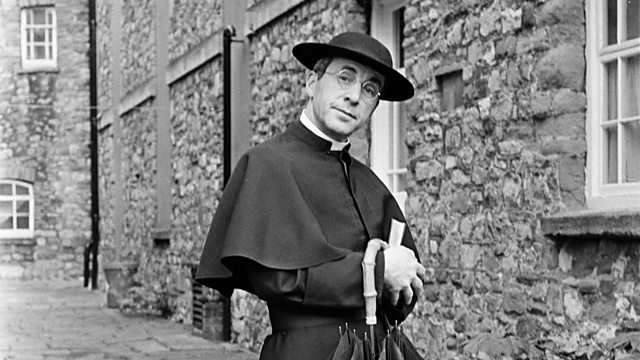 A case of divine retribution or a more earthbound murder? Andrew Sachs stars as GK Chesterton's insightful clerical sleuth.
Retribution that comes from above is not always divine.
Nevertheless Father Brown reaches the evil in the heart of the good...
Series of GK Chesterton's stories about the insightful clerical sleuth dramatised by John Scotney.
Starring Andrew Sachs as Father Brown.
With Bryan Matheson as Wilfred Boedric, Phillip Manikum as Doctor Westley, Paul Nicholson as Norman Boedric, Tony Phillips as Simeon Barnes, Deborah Paige as Mrs Thurston, Robin Summers as PC Barton, David Sinclair as Inspector Stow and John Webb as Josian Risby.
Directed at BBC Bristol by Alec Reid.
First broadcast on BBC Radio 4 in 1984.