Main content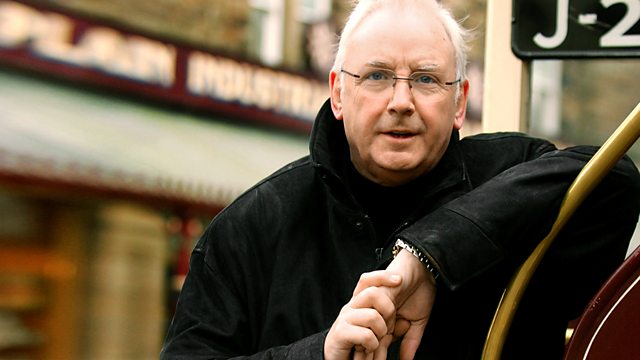 Without You
Producer Pete Waterman considers the success of Without You and the tragic tale of the two men who wrote it - Pete Ham and Tom Evans of powerpop pioneers Badfinger.
Without You is one of pop's most romantic and epic love songs, and the first of three classic tracks going under the spotlight in Radio 2's Song Stories. 40 years after it was first recorded, Pete Waterman considers the song's success and the tragic tale of the two men who wrote it - Pete Ham and Tom Evans of powerpop pioneers Badfinger.
Without You featured on Badfinger's 1970 album No Dice, but it was consigned to mere album track status. After being covered by Harry Nilsson in 1972, the song went on to become one of the all time classic love ballads and an international smash hit. Mariah Carey, Shirley Bassey and Donny Osmond are just some of the other artists who've covered it.
As the song took on a life of its own, Badfinger didn't enjoy quite the same level of success. A favourite of the Beatles, Badfinger were one of the first signings to the Apple label, and they had been tipped for international stardom. However, Badfinger soon became the poster boys for everything that can go wrong in the music business. They built up debts, inter-band relations became fractured and record label turmoil meant their records were never properly promoted.
Frontman and principal songwriter Pete Ham was unable to cope with the pressure and disappointment and, on 24 April 1975, he committed suicide. On 19 November 1983, Tom Evans also took his own life. And the suicide note carried a tragic reminder of Without You, with Tom stating that he "wanted to be where Pete was".
Pete Waterman explores the composition and lyrics of this tour de force of pop song-writing. Now considered ahead of its time, Pete asks what makes it such a winning formula, able to transcend generational and national boundaries, and why, 40 years on, is it still such a great song to record?
The programme travels to Swansea, where the Badfinger story begins and features archive interviews with Paul McCartney, Ringo Starr, Harry Nilsson and members of Badfinger. Contributors include Spencer Davies; Catatonia frontwoman and 6 Music presenter Cerys Matthews; and the former partners of Pete Ham and Tom Evans - the remarkable women about whom this song was written.
More episodes
Previous
You are at the first episode