Main content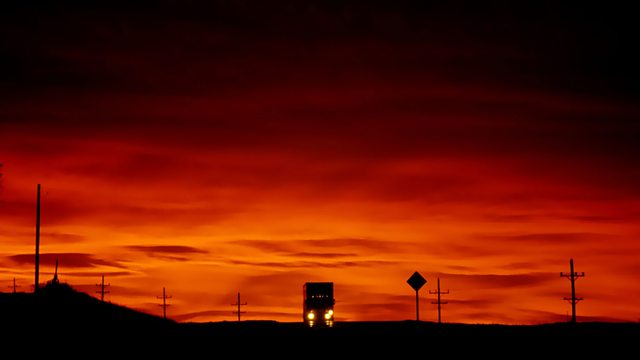 12/02/2011
John Shea presents performance given by the Apollon Musagete Quartet, featuring Haydn, Szymanowski and Schubert.
John Shea presents the Apollon Musagete Quartet in Concert performing Hadyn, Szymanowski and Schubert
1:01 AM
Haydn, Joseph [1732-1809]
String Quartet No. 70 in D minor, op. 71/2, Hob. III:70 ('Apponyi')
Quatuor Apollon Musagète
1:18 AM
Szymanowski, Karol [1882-1937]
Quartet for strings no. 1 (Op.37) in C major
Quatuor Apollon Musagète
1:36 AM
Rachmaninov, Sergey (1873-1943)
Concerto for piano and orchestra No.3 in D minor (Op.30)
Nelson Goerner (piano), Orchestre de la Suisse Romande, Matthias Aesbacher (conductor)
2:17 AM
Schubert, Franz [1797-1828]
Quartet for strings (D.810) in D minor "Death and the maiden"
Quatuor Apollon Musagète
2:55 AM
Szymanowski, Karol [1882-1937]
Vivace Scherzando from Quartet for strings no. 2 (Op.56)
Quatuor Apollon Musagète
3:01 AM
Handel, Georg Frideric (1685-1759)
Concerto Grosso in A major (Op.6 No.11)
Barbara Jane Gilbey (violin), Tasmanian Symphony Chamber Players
3:18 AM
Liszt, Franz (1811-1886)
Funérailles - from Harmonies Poétiques et Religieuses: 10 pieces for piano (S.173 No.7)
François-Frédéric Guy (piano)
3:33 AM
Paganini, Niccolò (1782-1840)
Concerto for violin and orchestra No.1 in D major (Op.6)
Jaap van Zweden (violin), Netherlands Radio Symphony Orchestra, Kenneth Montgomery (conductor)
4:00 AM
Kalliwoda, Johann Wenzel [1801-1866]
Morceau de salon for oboe and piano (Op.228)
Alexei Ogrintchouk (oboe) Cedric Tiberghien (piano)
4:10 AM
Sibelius, Jean (1865-1957)
Song of the Earth (Op.93) (1919)
The Academic Choral Society, The Helsinki Cathedral Chorus, Finnish Radio Symphony Orchestra, Ulf Söderblom (conductor)
4:29 AM
Dvorák, Antonín (1841-1904)
From 'Rusalka': Song to the Moon
Yvonne Kenny (soprano), Melbourne Symphony Orchestra, Vladimir Kamirski (conductor)
4:36 AM
Locatelli, Pietro Antonio (1695-1764) arr. Geert Bierling
Introduttione Teatrale in F major (Op.2 No.4)
Geert Bierling (organ)
4:43 AM
Saint-Saëns, Camille (1835-1921) arr. R. Klugescheid
My Heart At Thy Sweet Voice - Cantabile from 'Samson & Delilah' arranged for violin, cello and piano
Moshe Hammer (violin), Tsuyoshi Tsutsumi (cello), William Tritt (piano)
4:47 AM
Copland, Aaron (1900-1990)
El Salón México
San Francisco Symphony Orchestra, Michael Tilson Thomas (conductor)
5:01 AM
Debussy, Claude (1862-1918)
Golliwog's Cake-walk from Children's Corner Suite (1906-8)
Donna Coleman (piano)
5:04 AM
Sáry, László (b.1940)
Pebble Playing in a Pot
Aurél Holló & Zoltán Rácz (marimbas)
5:14 AM
Wolf, Hugo (1860-1903)
Italian serenade for string quartet
Bartók Quartet
5:21 AM
Verdi, Giuseppe (1813-1901)
Overture - 'La forza del destino'
KBS Symphony Orchestra, Chi-Yong Chung (male) (conductor)
5:29 AM
Hasse, Johann Adolfe (1699-1783)
Overture to the opera Arminio (1745)
Ekkehard Hering & Wolfgang Kube (oboes), Andrew Joy & Rainer Jurkiewicz (horns), Akademie für Alte Musik Berlin, Stephan Mai (director)
5:36 AM
Schumann, Clara (1819-1896)
Scherzo for piano in D minor, Op.10 No.1
Angela Cheng (piano)
5:41 AM
Eno, Brian (b. 1948) arr. Julia Wolfe (b. 1958)
Music for Airports 1/2 (1978)
Bang on a Can All-Stars
5:53 AM
Kilar, Wojciech (b. 1932)
Orawa for string orchestra (1988) (Vivo)
Polish Radio Symphony Orchestra, Wojciech Rajski (conductor)
6:02 AM
Bach, Carl Philipp Emmanuel (1714-1788)
Quartet no.3 in G major (Wq.95/H.539)
Les Adieux
6:21 AM
Nielsen, Carl (1865-1931)
Quintet for flute, oboe, clarinet, horn & bassoon (Op.43)
Cinque Venti
6:45 AM
Janácek, Leos (1854-1928)
Suite for Orchestra (Op.3)
Slovak Radio Symphony Orchestra, Ondrej Lenard (conductor).