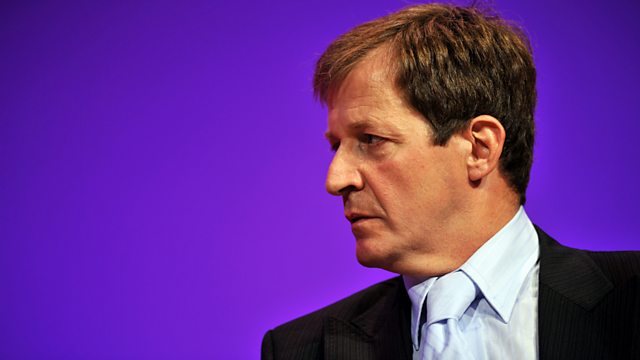 Blunt Speaking
Alastair Campbell tries to persuade us that his reputation for blunt speaking is not entirely accurate, as Mark Tully explores the pros and cons of saying exactly what you think. As a guest on the programme, Campbell suggests he has a 'feline' side which enabled him to be subtle in his work as Tony Blair's Director of Communications, and that blunt speaking need not necessarily be aggressive.
Mark Tully invites us to make up our own minds on whether we believe Campbell, before examining the nature of speaking plainly, as we see it. And it's this last phrase which Tully sees as important: blunt speakers may only be voicing an opinion that can often be hurtful and stand in the way of dialogue and understanding. But can withholding an honest opinion be just as obstructive to real communication? Perhaps the answer lies in the sentiments of one of the groups of musicians featured in the programme, Tama, who state "There are three truths in Africa: my truth, your truth, and the truth itself. Whoever is right is right, whoever imposes their reason is wrong".
Presented by Mark Tully
Produced by Adam Fowler
An Unique production for BBC Radio 4.
Last on