Main content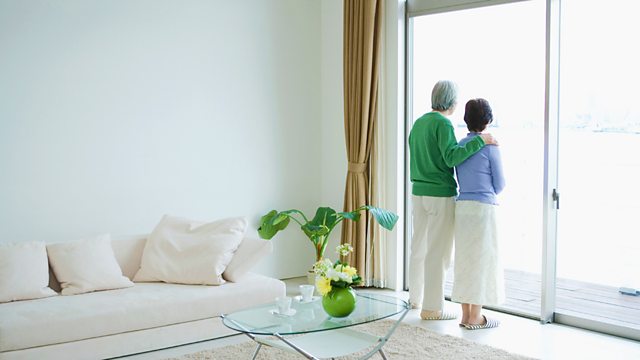 Like Minded People
David Eldridge's play follows the relationship of a couple from different backgrounds over 25 years, set against a backdrop of political change. With Ruth Wilson and Tom Brooke.
by David Eldridge
A heady mix of marriage, class and politics as Gillian and Ray attempt to keep their relationship alive over 25 years of social change.
David Eldridge is one of our most exciting young playwrights; From 'Under The Blue Sky', 'A Knot of the Heart' and 'In Basildon' to dramatisations of 'Festen' and 'The Wild Duck' his work has been acclaimed on the London stage. He also has a long relationship with Radio Drama. In 2008 he won the 'Prix Europa' for his play 'The Picture Man' and now he returns with a play that follows the relationship of one couple over 25 years set against a backdrop of political and social change. Starring Ruth Wilson and Tom Brooke.
Gillian and Ray meet at University. She's from a privileged background whilst his father works in a hardware shop and his mother's a dinner lady. Despite this disparity they embark on a relationship. A relationship that may well have burnt itself out except for a car accident which binds them together through a mixture of guilt and need. As their lives progress we are given an intimate portrait of the ups and downs of marriage and the political and social changes that help shape our lives.
Ruth Wilson has been seen as Jane Eyre and Small Island on BBC TV. In theatre her credits include 'A Streetcar Named Desire' and 'Through A Glass Darkly'.
Tom Brooke recently was in 'Jerusalem' and 'The Boat that Rocked'.
Credits
| Role | Contributor |
| --- | --- |
| Gillian | Ruth Wilson |
| Ray | Tom Brooke |
| Writer | David Eldridge |
| Director | Sally Avens |