Main content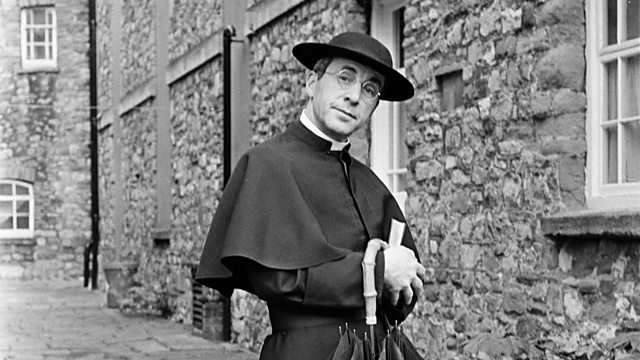 A villain turns sleuth, and a new religion. Inspector Bagshaw is baffled. Andrew Sachs stars as the humble clerical sleuth.
A villain turned detective? A new religion proclaimed from a balcony. And Inspector Bagshaw is baffled... Only Father Brown discovers the murderer.
Series of GK Chesterton's stories about the insightful clerical sleuth dramatised by John Scotney.
Starring Andrew Sachs as Father Brown and Olivier Pierre as Flambeau.
With Bill Wallis as Bagshaw, Bruce Boa as Kalon, Narissa Knights as Pauline Stacey, Lisa Flanagan as Joan Stacey, Melinda Walker as the Sister, Garrick Hagon as Wilson and Robin Summers as the News Vendor.
Directed at BBC Bristol by Alec Reid.
First broadcast on BBC Radio 4 in 1984.