Main content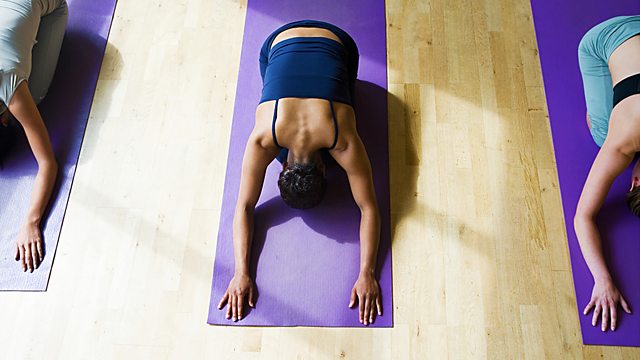 Corporate Karma
4 Extra Debut. Once a mystical eastern discipline, yoga has gone mainstream. Jolyon Jenkins asks: 'What has happened to spirituality?' From January 2011.
Once upon a time, yoga was a mystical eastern discipline, practiced in the west only by a handful of committed adherents. But in the last decade it's become mainstream. Up to a million Britons practice yoga, and it's moved from the ashram to the sports centre. And yoga chains have set up in business, each offering their own particular brand of the discipline - for example, Bikram yoga, where the exercises are done in a sweltering 40 degree heated room.
But as yoga becomes more commercial, traditionalists fear that the spiritual essence of the discipline has been lost. In classical yoga, the postures or poses are merely an aid to meditation, taking their place in an intricate philosophy of ethics and metaphysics. But have they simply become a form of keep fit? And there are fears about attempts to cash in on yoga. The inventor of Bikram yoga, Bikram Choudhury, has aggressively attempted to copyright "his" sequence of 26 postures, to the dismay of both independent yoga studio and the Indian government. Meanwhile in New York a yoga "talent agency" is marketing yoga teachers as superstars, hoping to cash in yoga's wholesome image; while one yoga clothing chain preaches new age self-help while specialising in stretchy fabrics that accentuate and flatter the female figure.
In this programme, Jolyon Jenkins investigates what's happened to yoga. Does the arrival of chains and franchises, all selling an identical product, mean that independent yoga studios will go the same way as independent coffee shops? Has the inner journey been replaced by competitive narcissism? And how can you franchise a spiritual discipline anyway?