Main content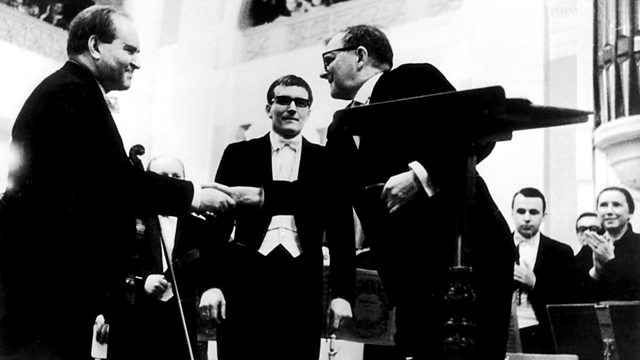 Gavriil Popov
Donald Macleod introduces Shostakovich's ballet The Golden Age, plus his doomed contemporary Gavriil Popov's First Symphony.
Donald Macleod explores Shostakovich's brilliant youth - and the work of five extraordinary lost musical souls - amidst the turmoil and extraordinary originality of 1920s Russia.
In the final episode of the week, Donald Macleod looks at how the musical freedoms of the 1920s were slowly and surely crushed by the totalitarian state...a time when Shostakovich, somewhat ironically, composed a new ballet entitled "The Golden Age"...as well as finishing off someone else's opera for them!
Donald's last 'guest composer' of the week is the long-forgotten contemporary of Shostakovich Gavri'il Popov, whose epic, kaleidoscopic First Symphony is perhaps the most original Russian work of the entire decade - and a lasting influence on later modernist composers like Schnittke.
More episodes
Next
You are at the last episode