Main content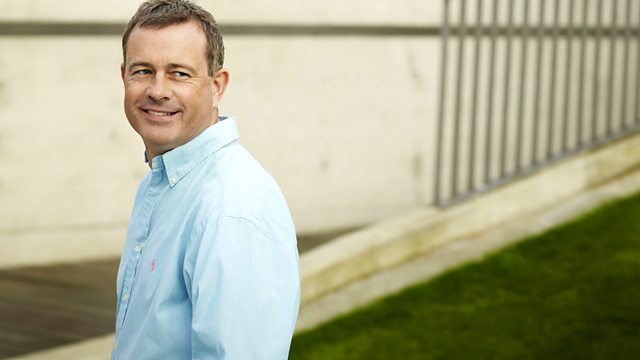 Friday - James Jolly
With James Jolly. Boccherini: Cello Concerto No 2. Liszt: Apres un Lecture du Dante. Dvorak: Suite in A (American). Beethoven: Violin Sonata No 10. Mozart: Symphony No 41 in C.
James Jolly plays a collection of music from emigres and exiles. Plus, Beethoven Violin Sonatas and recordings by conductor Ivan Fischer.
Our Friday Virtuoso is Mstislav Rostropovich playing Boccherini's Cello Concerto No.2 in D. Ivan Fischer conducts Dvorak's American Suite, Augustin Dumay plays Beethoven's Violin Sonata No.10 and Bruno Walter conducts Mozart's Jupiter Symphony.
10.00
Friday Virtuoso
Boccherini
Cello Concerto No.2 in D
Mstislav Rostropovich (cello)
Collegium Musicum Zurich
Paul Sacher (conductor)
DG 4290982
10.18
Liszt
Annees de Pelerinage - 2eme Annee 'Italie' S.161 (No.7 Apres un Lecture du Dante)
The Building a Library Choice as recommended in last Saturday's CD Review
10.35
Dvorak
Suite in A Op.98b 'American'
Budapest Festival Orchestra
Ivan Fischer (conductor)
CHANNEL CLASSICS CCSSA 30010
10.55
Beethoven
Violin Sonata No.10 in G Op.96
Augustin Dumay (violin), Maria-Joao Pires (piano)
DG 4714952
11.36
Mozart
Symphony No.41 in C K.551 'Jupiter'
Columbia Symphony Orchestra
Bruno Walter (conductor)
SONY SM3K 46511.