Main content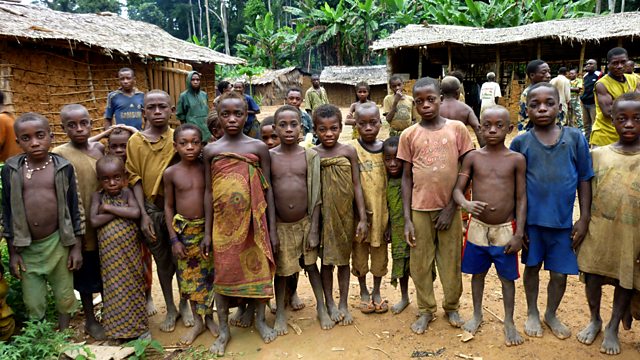 Jungles
Andy Kershaw and Lucy Duran explore the music of remote jungle communities aroung the world, visiting the Solomon Islands, the Democratic Republic of Congo and Burma.
For this major series to accompany BBC One's 'Human Planet', Andy Kershaw and Lucy Duran go in search of music from some of the world's remotest locations.. This week: Jungles.
Solomon Islands: Andy teams up with musicians in Honiara, who use giant rainforest bamboo trees to give a monster bass sound to their songs.
Congo: Lucy presents a profile of the Mbendjele people of northern Congo, a pygmy hunter-gatherer group whose music echoes the sound of the forest that feeds them.
Burma: Andy visits the Thai town of Mae Sot on the border with Burma where he records musicians from one of the giant refugee camps there, meets a Burmese protest singer who has just finished a 10-year jail sentence, and drops in on the local Karen-rebel guerrilla centre disguised as a restaurant.
Producers Roger Short and James Parkin.
Music and featured items
Introduction

Duration: 01:41

Solomon Islands -Baruku Bamboo Band

Duration: 15:38

Republic of Congo – Pygmy music

Duration: 20:36

Burma – music of Burmese refugees

Duration: 21:00