Main content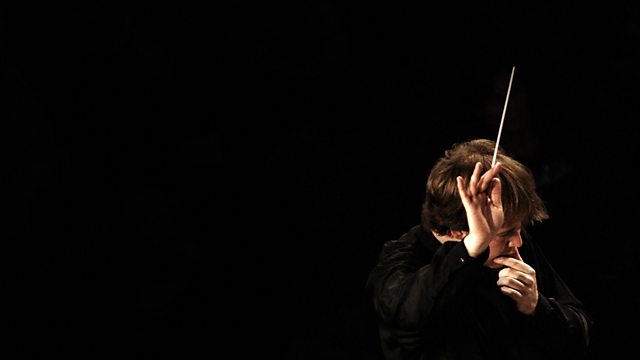 Philharmonia - Bartok
Esa-Pekka Salonen leads the Philharmonia in the first part of a Bartok celebration. Bartok: Kossuth; Piano Concerto No 1 (solo - Yefim Bronfman); The Miraculous Mandarin (complete).
Presented by Catherine Bott.
Esa-Pekka Salonen opens Infernal Dance, the Philharmonia's celebration of Bartok, with the choral tone poem Kossuth, Bartók's first major orchestral work. It celebrates the life of its eponymous hero, one of Hungary's most vivid national legends. The ballet-pantomime The Miraculous Mandarin, profoundly influenced by Stravinsky's Petrushka and Firebird, is raw, dangerous, exotic and elemental: frenzied music, percussive, sensuous and violent, telling a shocking story of desire and death. This evening's performance features the full ballet score, which is rarely performed.
Bartok: Kossuth
Bartok: Piano Concerto No. 1
Bartok: The Miraculous Mandarin (complete)
Yefim Bronfman (piano)
Philharmonia Voices
Esa-Pekka Salonen conductor
Followed by the Artemis Quartet playing Beethoven.