Main content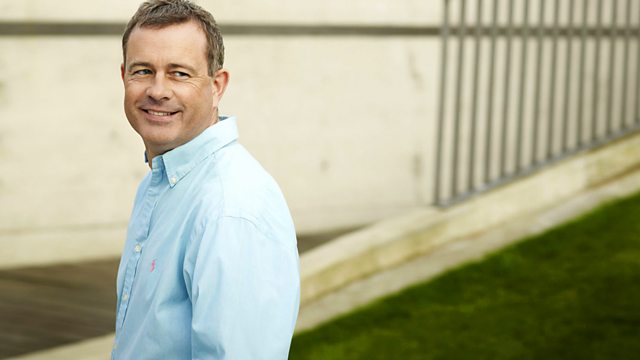 Thursday - James Jolly
With James Jolly. Rossini: L'Italiana in Algeri Overture. Liszt: Sonetta 123 del Petrarca. Haydn: Symphony No 95. Bach: Concerto for 2 violins, BWV1043. Rozsa: Danza, Op 14.
James Jolly presents a collection of music by emigres and exiles, Ivan Fischer recordings and Beethoven Violin Sonatas including the Kreutzer Sonata performed by Itzhak Perlman.
Today's highlights include the overture from Rossini's L'Italiana in Algeri conducted by Ivan Fischer, light music by Sargent and a group of three arias by J.C. Bach.
10.00
Rossini
L'Italiana in Algeri - Overture
Budapest Festival Orchestra
Ivan Fischer (conductor)
CHANNEL CLASSICS CCSSA25207
10.09
Liszt
Annees de Pelerinage - 2eme Annee 'Italie' S.161 (No.6 Sonetta 123 del Petrarca)
The Building a Library Choice as recommended in last Saturday's CD Review
10.17
Haydn
Symphony No.95 in C minor
Chicago Symphony Orchestra
Fritz Reiner (conductor)
TESTAMENT SBT 1411
10.39
Today's Group of 3 is a collection of arias by J.C. Bach
J.C. Bach Smilling Venus Goddes Dear
Maria Zadori (soprano)
Capella Savaria
Pal Nemeth (conductor)
HUNGARATON 31730
J.C. Bach
6 Canzonetta Op.4 'Ah rammenta, oh bella Irene'
Victoria de los Angeles (soprano)
Dietrich Fischer-Dieskau (baritone)
Gerald Moore (piano)
EMI CMS 5650612
J.C. Bach
La Clemenza di Scipione 'Pugna il guerriero'
Phillippe Jaroussky (countertenor)
Le Cercle de L'Harmonie
Jeremie Rhorer (conductor)
EMI 6945640
10.54
J.S. Bach
Concerto for Two Violins in D minor BWV1043
Jascha Heifetz and Eric Friedman (violins)
New Symphony Orchestra of London
Malcolm Sargent (conductor)
RCA SACD 88697-04605-2
11.09
Thursday Light Music
Sargent
Hawaiian Lullaby
Cantabile
Malcolm Martineau (piano)
SIGNUM SIGCD055
11.12
Beethoven
Violin Sonata No.9 in A Op.47 'Kreutzer'
Itzhak Perlman (violin)
Vladimir Ashkenazy (piano)
DECCA 4214532
11.50
Rosza
Three Hungarian Sketches Op.14 - Danza
BBC Philharmonic
Rumon Gamba (conductor)
CHANDOS CHAN10488.