Main content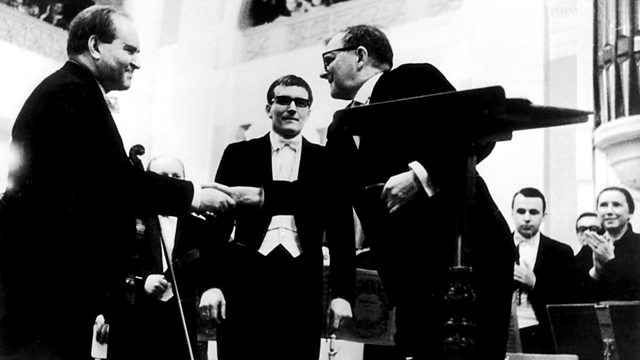 Alexander Mosolov
Donald Macleod presents an excerpt from Shostakovich's surreal debut opera, The Nose, plus his contemporary Alexander Mosolov's extraordinary First Piano Concerto.
Donald Macleod explores Shostakovich's brilliant youth - and the work of five extraordinary lost musical souls - amidst the turmoil and extraordinary originality of 1920s Russia.
Wednesday's programme features Shostakovich at his zaniest - and perhaps most brilliantly original. After two scurrilous arrangements of Scarlatti, Donald Macleod presents excerpts from Shostakovich's first opera, "The Nose", a surreal tale of nasal amputation and Kafkaesque bureaucracy.
The programme finishes with a masterpiece not by Shostakovich, but by his contemporary Alexander Mosolov - a man who would later be the only major composer to be sent to the gulag. Mosolov's Piano Concerto no.1 is like no other in classical music - a bewildering procession of melodies and influences that mirrors the chaotic artistic melting-pot of 1920s Soviet Russia.