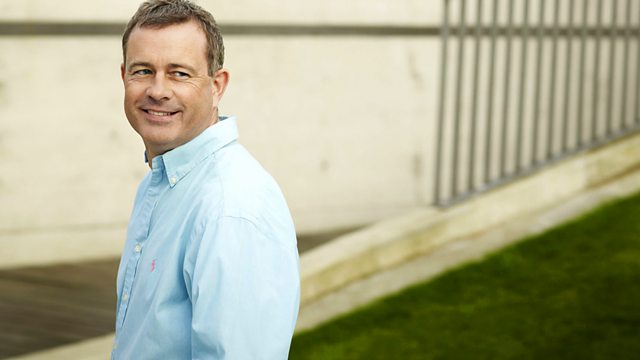 Wednesday - James Jolly
James Jolly presents a collection of music by emigres and exiles including today Korngold's Cello Concerto. Plus, Beethoven Violin Sonatas and recordings by the conductor Ivan Fischer.
10.00
Mozart
String Quartet in E flat K.160
Amadeus Quartet
DG 4778680
10.15
Leo Weiner
Prinz Csongor und die Kobolde Op.10 - Introduction and Scherzo
Chicago Symphony Orchestra
Georg Solti (conductor)
DECCA 4434442
10.26
Wednesday Award Winner
Beethoven
Violin Sonata No.4 in A minor Op.23
Isabelle Faust (violin)
Alexander Melnikov (piano)
HARMONIA MUNDI HMC902025.27
10.46
Korngold
Cello Concerto in C Op.37
Zuill Bailey (cello)
Bruckner Orchester Linz
Caspar Richter (conductor)
ASV CD CDA 1146
11.00
Lehar
Das Land Des Lachelns - Duet 'Bein einum Tee en deux'; Wer hat die Liebe uns ins Herz gesen'
Elisabeth Schwarzkopf (soprano)
Nicolai Gedda (tenor)
London Philharmonic Orchestra
Otto Ackermann (conductor)
HANNSLER CLASSICS CD 94.501
11.08
Liszt
Annees de Pelerinage - 2eme Annee 'Italie' S.161 (No.5 Sonetta 104 del Petrarca) The Building a Library Choice as recommended in last Saturday's CD Review
11.14
Beethoven
Symphony No.6 in F Op.68 'Pastoral'
Budapest Festival Orchestra
Ivan Fischer (conductor)
CHANNEL CLASSICS 0723385307105.
Last on