Main content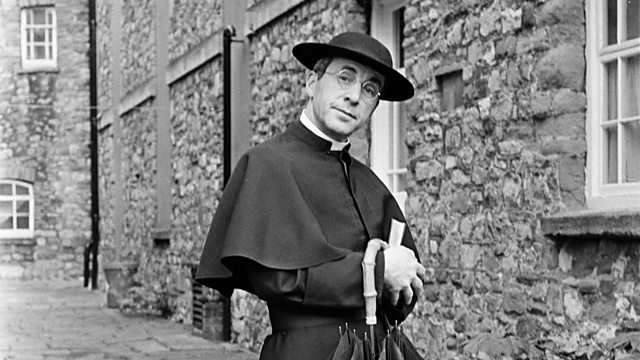 Death and theft in a small hotel, and confusion over waiters. Andrew Sachs stars as GK Chesterton's insightful clerical sleuth.
Death in a small hotel. Who stole the silver fish service? How many waiters are there? And how did all this lead to a glimmer of repentance?
Series of GK Chesterton's stories about the insightful clerical sleuth dramatised by John Scotney.
Starring Andrew Sachs as Father Brown and Olivier Pierre as Flambeau.
With Matt Brenner as the Colonel, Christopher Scott as Duke, Kerry Shale as Hector, David Graeme as Lever, Arnold Diamond as Giovanni, Robin Summers as Jean-Pierre, David Sinclair as the Doctor and Alan Thompson as Audley.
Directed at BBC Bristol by Alec Reid.
First broadcast on BBC Radio 4 in 1984.