Main content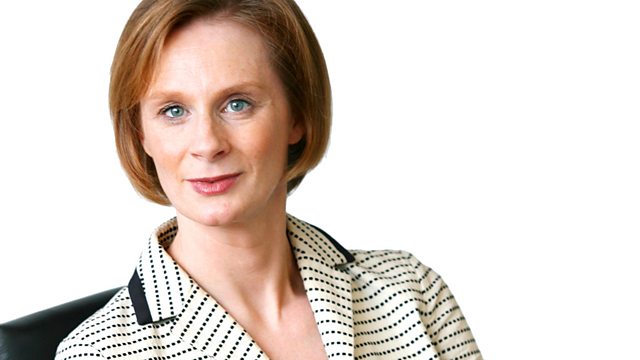 The Tenth Parallel, Mike Figgis, Wilful Blindness, Climate Change Plays
Anne McElvoy discusses the tenth parallel and reviews film director Mike Figgis's ENO directing debut. Plus Margaret Hefferman on 'wilful blindness' and plays about climate change.
The tenth parallel - the line of latitude 700 miles north of the equator - is called by some a geographical and ideological frontline where Christianity and Islam meet. Along the line from Nigeria to the Philippines live more than half the world's Muslims, and sixty percent of the world's Christians.
A review of English National Opera's new production of Donizetti's Lucrezia Borgia, with which film director Mike Figgis is making his opera directing debut.
Business woman and writer Margaret Heffernan joins Anne to discuss her new book examining the phenomenon of 'wilful blindness'. She argues that the biggest threats and dangers we face are the ones we don't see - not because they're secret or invisible, but because we're wilfully blind. Heffernan examines the phenomenon and traces its imprint in our private and working lives, and within governments, and asks: what makes us prefer ignorance?
The investigative journalist Eliza Griswold has spent seven years travelling the tenth parallel and joins Anne McElvoy to discuss the role religion plays in the region's struggles over resources and political power. She looks at why, on both sides of the line, people are experiencing a dramatic reawakening of faith, and how encounters between the two religions are shaping the future of global politics.
Greenland at the National Theatre, and The Heretic at The Royal Court; two new plays staging the controversies surrounding the subject of climate change. Anne McElvoy is joined by members of the creative team behind Greenland, one of its four writers Matt Charman and dramaturg Ben Power, to talk about this current vogue for putting the drama of the planet's fate centre stage.
Producer: Victoria Shepherd.